(Last Updated On: October 27, 2021)
Do you want a notarized translation of your documents and don't have any idea what it is? No worries! You don't have to look further than universal translation. In this article we will try to explain the basics of notarization, why do one needs notarization for translation of your documents? And all other relevant queries for notarized translation.
A notary public, a professional witness who attests to and certifies the legitimacy of a document or document-related event, particularly signatures, is used in notarized translation services. A notary statement written in a foreign language must either be translated or certified and notarized. The question now is where can you get a notarized translation in your area.
Finding a reputable certified translation company in your area is not difficult. All you have to do now is conduct some research on translation firms. Examine their client feedback and testimonials. Any freelance professional translator can also provide you with good translation services.
However, translation companies are frequently favored over freelancers when official and notarized translations are required. You'll need to select a company that offers notarized translation services if you want 100 percent accurate translations.
For professional translation, a translation agency is always chosen over individual freelance translators because they have experts and native translators for technical translations, ensuring that these papers are free of errors. Do not entrust your translation assignment to anyone without first conducting thorough research into their qualifications and experience.
Because it is an issue of accuracy in a notarized translation. Your materials must be professionally and technically translated. The quality of your translations is crucial to your company's success. Choose a low-quality translation service to save a few dollars since it will cost you a lot of money or loss in the long run.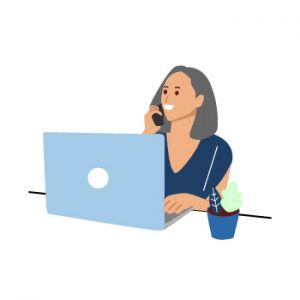 How To Get Something Notarized For My Translation
The notarization procedure is usually straightforward. You hand over a paper to a notary public and have them sign it in front of them. The notary then uses an official stamp to notarize the paper, fills in the date, and adds their signature. A photo ID is normally required by the notary to verify that you are the person whose signature is being notarized on the document.
The notary will also make sure that you understand what you're signing and that you're doing it on purpose. When you're applying to foreign countries and if in the process any government agency is involved, they would ask for notarized translation of official documents like Birth certificates etc.
Federal government departments also need a notarial certificate in the official procedures. These types of documents have different translation requirements such as official signature or stamp of office of notary Public with accurate official language translation. The Notary public also makes sure that the translation of the document is accurate.
Notarized translation is basically to preserve the accuracy of the document. Because these documents are going to use in governmental departments for official purposes. If there is a mistake in the translation of the document it can't be affordable.
Difference between notarization and certification?
To begin with, notarized and certified document translations have different requirements. Certified USCIS translation services, for example, are required if you want your USCIS document accepted. A notarized translation is not required for this purpose. Notary translation, on the other hand, is frequent for educational and comparable papers.
In notarized a Translation, you need a notary public but in certification of translation, you do not need any notary public. And the United States of America anyone can certify the document and its translation. But for notarized translation, you need only an authorized person to perform the notarization for translation. This is for quality check purposes. It is the translation for authentication.
When a qualified translator works on your document, they compare the finished version with the original to ensure that everything is proper. The specialist does not translate your document when it is notarized; instead, he or she compares it to the original and stamps it. The goal is to demonstrate the document, not to check its quality for accurate translation.
Who is eligible to serve as a notary public?
Different countries have different laws and procedures. As a result, different people can be notary public in Canada, whereas the laws for the Notary public in an American country are different. Most people with a legal background, on the other hand, can become notaries public. Similarly, not everyone can apostille; each state has its own set of standards for apostille
Only US government officials, US consular officers, military notaries, judges, and advocates can apostille documents in the same way they can in other American countries. And after that, you can become a Notary Public.
Public Prosecutor's office
Process server's office
Qualified attorney's office
County Sheriffs' offices
County Clerks' offices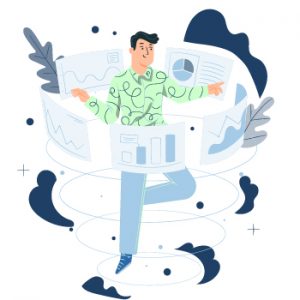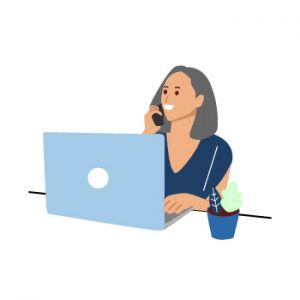 If it's an international certified translation, you'll need to contact the Foreign Office of the country where you want to use the notarized document. The government will then either assign you a public notary or you will have to find one in your state.
Notarized translations and apostille translations are more expensive than certified translations because they are not personal documents that do not require legal formalities. These are authentication translations, after all.
Companies that provide notarized translation services, on the other hand, charge reasonable rates for translation projects and provide their best services at reasonable prices. For example, if you need your immigration documents notarized.
You'll need a copy of the official translation for immigration documents, a certificate of translation, and the notary's signature for your immigration application for notarization for translation.
What kind of documents need notarization?
There are different types of documents for different types of translation. Following are the type of documents for notarized translation and official seal:
Personal documents
Medical documents
Original document
Vital records
Divorce decrees
Legal documents
Marriage certificates
Business contract
Public documents
Administrative documents
Corporate documents
Official certificates
We are one email away
The translation is a hard process, which is why native translators are always prepared for it. It may be tough to discover a match between the quality and talents of non-native speakers if you hire a non-native translation. Because words have varied meanings in different regional dialects of the language. And only native speakers have such a good command of the language that qualified translators cannot acquire it.
Because learning a language is such a difficult task. So, if you're looking for someone to take on your Translation project right now, make sure they have native translators on staff who can deliver correct translations.
We realize you're seeking the best translation services available. We provide a safe environment in which you can trust our native and experienced translators to provide you with the services you require. Our competent translators provide a wide range of services, including notarized, certified, and apostille translation.
All you have to do is email us your official documents or drop them off at our local office. We will leave your project to native and skilled translators, and when they have been translated, a team of editors and proofreaders will examine them to verify that they are error-free. Our doors are open to you 24 hours a day, 7 days a week. After submitting your document we will send you a translation in few business days.