(Last Updated On: July 28, 2020)
Choosing a profession is not an easy thing. You will be stuck in that field for the rest of your life, not to mention the fact that you will have to rely on it to pay your bills. As kids, we have a lot of ideas about how life is supposed to be. We think that all of us will end up in professions we love. But there aren't many people in the world who can claim to enjoy the work they do. Even if they love their field, it can get tiring to work so many hours when you are not getting paid enough.
There are a lot of fields that are considered difficult to study by the majority. Some people would look at a medical student and wonder why they are going through so much trouble. But if someone has dreamt of becoming a doctor ever since they are a child, they will do everything in their power to achieve that dream. It is courageous of people to not give up on their goals once they become an adult. Because it is one thing to wish for something and another thing entirely to work hard to achieve what you want. Many people give up half way through because the road isn't that easy. No one becomes a doctor overnight and the journey doesn't end once you enter med school. There are so many steps that one has to get through before becoming successful.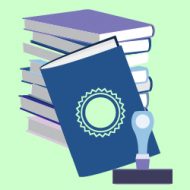 The same rule applies everywhere regardless of the profession you choose. People have to try very hard to get the job they want, but even after that, they have to keep working efficiently if they wish to stay on top. There are many IT professionals in the world, but people only know the likes of Bill Gates by name. It isn't only because he founded Microsoft but also continued to work for the betterment of his field throughout his career.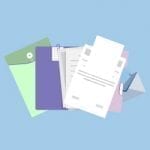 Creative Fields:
There will always be a debate about which fields are better, STEM or the creative ones. It is true that people in STEM fields earn more than a writer or painter can. But at the end of the day, it comes to people's choice and what can bring them happiness. Many people in the past ended up in fields they don't love simply because they were well paying positions. But slowly we are realizing that happiness is important in life and choosing a profession that we don't love won't bring us any peace of mind. This is why the younger generations prefer to make decisions based on their dreams and not the monetary value of things.
How Do I Become A Legal Translator?
Legal translators are very much in demand. They help lawyers and courts, but their expertise is also pretty useful for businesses. Many people are turning towards language services lately. It is one of the best ways to connect people in a diverse world so it is understandable why people would want to pick it as their profession. It is also a satisfying field for those with creative minds.
But if someone wants to become a legal translator, they will require a bit of guidance since the field isn't common. Here is what you need to do if you want to become a legal translator:
Get a Bachelor's Degree:
Courts and translation agencies prefer translators who have a bachelor's degree. It will be useful for you to pick a language as your major. You should also choose legal studies as your minor. Or you can major in legal studies and do a language course on the side. In either way, a bachelor's degree will give you a good start on your journey of becoming a legal translator.
Get Training:
It is better to get the necessary training from a translation institute. You can also do courses related to legal translations. This will prepare you for the practical world and teach you about the complexities involved in legal translations.
Gain Experience:
Once you have gotten your degree and your training, you will have to face the next step, which is gaining experience. If you skip this step and enter the professional world straightaway, you will make so many mistakes in your field that no one will be able to trust your skills. Practice is very important in a field like legal translation. You can work as an intern or volunteer to gain experience. You can also use documents available on the internet and practice your skills on them. Three to six months' practice will get you ready for the world of translation.
Fulfill Requirements:
If you plan on working in the court as a legal translator, you will have to fulfill a few requirements. It mostly involves passing a certification exam but it can vary from state to state. You can find out about the requirements first and then prepare for the exam you may have to give.
Get Employed:
It is better to get in touch with an agency and ask them to find you clients regularly instead of working as a freelancer and looking for them yourself. Agencies have better contacts and also better pay. They are also a safe choice when it comes to legal translation and will hire you if you fulfill their requirements even if you don't have any experience. You can also find work within the federal court system.