(Last Updated On: September 29, 2023)
FACTS ABOUT ENGLISH TO IJAW TRANSLATORS
The standard of life has been developing continuously. The world is making new inventions every day. What people once considered the best, has now become just satisfactory. There's competition in everything at global level. Not just products and stuff but even translations have developed their standards. Well, they do play a huge role in marketing and business so this change is right on point. Without a proper translation of advertisements and business documents, there would be huge failure.
Human translators are very capable of these kinds of translations but the versatility is not there. Many of the human translators know only about 2 to 3 languages and mostly all of them, share these common languages. It means that the many of them do not know the languages which are less popular. Even if they do, there is no guarantee of perfection. To get you through this, software engineers and computer experts have developed online translator apps. These translator apps can translate a variety of different languages, including the Ijaw languages.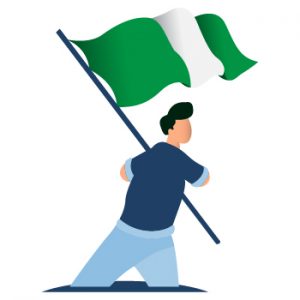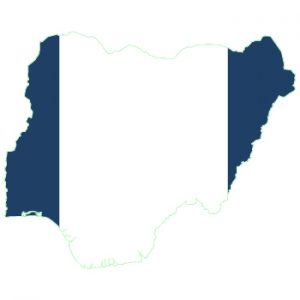 Genesis
Many languages of the world have been lost to history. Some are just so unpopular that the majority of the people know nothing about them. When we mention the term "underrated" or "unpopular", the African continent is a perfect example of it. Culturally and linguistically, it is very rich but this richness is confined to the continent only.
Though there are some people outside of Africa who know African languages such as Ijaw. This is rare. But this minute chance develops the need of an Ijaw translator. In this article, we will detail you about all the possible ways nu which you can get English to Ijaw translation of your documents. Not to neglect the fact that using translator apps is the most common of them.
Ijaw, a Group of African Languages
Ijaw, with another name as Ijo, is a term to refer the group of languages that the Ijo people speak in Southern Nigeria. The Ijaw languages belong to the Congo-Niger family of languages. There are further subdivisions of Ijaw languages, with the names Eastern Ijaw and Central-Western Ijaw.
Ijaw languages lack the noun class system which is a distinct characteristic of the Niger-Congo languages. However, some linguists consider Ijaw to be a separate branch of languages. The Ijaw languages spoken in the East are Nkoroo, Kalabari, Bille, Nembe and Akassa. In the West and Central West, Inland Ijo, Izon, Akita, Biseni, and Oruma are common.
English to Ijaw Translators
When someone mentions the term "translator", they usually refer translator as an app or software and not human translators. It is because the trend for the use translator apps is on the rise and they are more common. You already know that a translator is an application to help people with the easy translation of their documents. Translator apps are easy to use and do not require any experience. English to Ijaw translators are pretty efficient in their way.
You can get instant translations of English to Ijaw languages without paying a single penny. But, not to forget, there are some translator apps that ask you money for monthly or yearly subscription in exchange for a better translation service. English to Ijaw translators are there to help working individuals and companies in the translation of their documents without having to wait for days.
How to translate English to Ijaw?
Translators are very efficient. They can provide Text-to-text translation as well as speech-to-text translation. It is very common that people demand text-to-text translations for business and other formal uses but when we talk about personal interests, people commonly seek Speech-to-text translations. Because the former has a high demand, let us dig into its detail and how it works.
In this type of translation, the respective person uploads the related English document or simply text into the translator, without answering any questions or dealing with time taking process. Then, the translator delivers them the translation in any of the Ijaw languages that they chose. In this translation, there is a very tiny chance of errors but to make it look like a professional translation, you can edit in your own way. Not to neglect the fact, these translation would not be certified or notarized initially.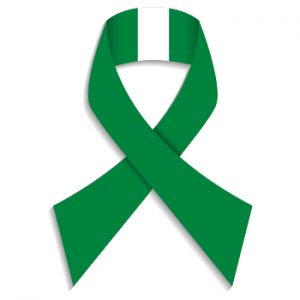 Why do we need English to Ijaw Translators?
Ijaw languages are actually the colonial language of Nigeria and its neighbouring countries . Though people still speak them, majority despise speaking these languages. It is because these languages reflect the colonial history of Africa, which of course like on any other country, left a huge scar on the history of Africa. Read about this: What are the German-speaking countries?
Though there is not a high demand of English to Ijaw translations, people still order them. Consequently, there are very few to no translators who might have sufficient knowledge to carry out the English to Ijaw translations. This renders the need of translator apps for English to Ijaw. These translators are pretty versatile. There is a good amount of Ijaw languages that these translators are able to translate, and that too, professionally.
Are these Translators Worth your Trust?
Yes, translators are definitely worth your trust. Because when we talk about reliability and accuracy, translator apps are pretty reliable. A translator app can carry out accurate English to Ijaw translations at a very fast rate which is incomparable to human translators. Many of these Translator apps are free to use and do not require subscriptions but with the exception of some.
They are also very easy to use. Since Artificial Intelligence carries out this translation process, the chance of your English to Ijaw translation having errors is very miniscule. Nevertheless, you can get your translation rechecked by a professional translator to clear your doubts.
Ways to get English to Ijaw Translations 
Ijaw languages are a very unique group of languages. We can say that finding a reliable translator for English to Ijaw translations is like finding a needle in the hay. This is because there is very less information about this language. But you need not to worry. We have got your back. To deal with English to Ijaw translations, you can use Babelos.
Babelose is an online translation service that can translate any English document into Ijaw without you having the need to pay a single penny. Babelos uses statistical approach to aid you in error-free translations of Ijaw. It provides instant machine translations with a speed far beyond that of an average human translator.
What are Some Important Facts About English to Ijaw Translators? 
Here, we have penned down a number of facts about English to Ijaw translators that you would not wish to miss out:
Ijaw are colonial languages of Africa, so Africans despise speaking as well as translating into any of the Ijaw languages.
Ijaw Languages are not so complex. It means that there would be little to no time taken for their translation.
Since these languages lack noun class system, the machine translations would be error-free. In other words, you would not have to recheck the translation.
Ijaw languages are very unpopular so some of the translator apps might be little costly.
Because it is a dying language, there is not much information about it on the Internet. Therefore, human translators do not know much about it.
English to Ijaw translators block the language barrier easing the interchange of ideas between these two languages.
It is a very simple language. There are no complex grammar rules so the translation provided by the translator is already standardized.
Conclusive Word 
There are so numerous translator apps in the market but most of them are not for English to Ijaw translations. Therefore, we suggest you either use the translator app that we mentioned above or find English to Ijaw translator on your own. As, we have introduced you to English to Ijaw translations and facts about them, we hope that there won't be any difficulty for you in choosing the right translator for the English to Ijaw translation of your documents.