(Last Updated On: December 15, 2021)
Iceland Language
Have you ever visited Iceland? By far, it is the third most expensive country in the world and many people dream to go there. What is your profession? Do you have an interest in learning about new languages? If you're a linguist and you don't know much about this language, it must be exciting for you to explore this tongue!
You may have many questions about this language group like, what does it sound like? What do people speak in Iceland? How does it look? The good news is that this article will instruct you all about the Iceland language and its wide use. People say that this language uncovers some interesting stories and it has some unusual aspects to discover. This makes it a more exciting tongue to learn about. If you're curious to uncover these aspects with us, keep reading till the end. You will surely explore new realities about the Iceland language. So, let's start!
What language is spoken in Iceland?
So, what do they speak in Iceland? The official language of Iceland is Icelandic. As an isolated and linguistically homogeneous island historically, Iceland has never been the home to many languages. Gaelic is the native language of the early Icelanders. Although the Icelandic or Norse language prevails, northern trade routes brought German, English, Dutch, French, and Basque to Iceland. To make this language remarkable, linguists did efforts to remove Latin words from this tongue. This lingo does not have only national status but also the official status in Iceland.
In schools, the students must learn and study English and Danish languages. This is also part of their secondary-level study programs just to ensure that the knowledge of both tongues is famous. Other foreign languages frequently studied include German, Spanish, and French. A telephone poll in 2011 indicates that 88% of Icelandic people hear English every day, and 65% hear English more than one hour a day.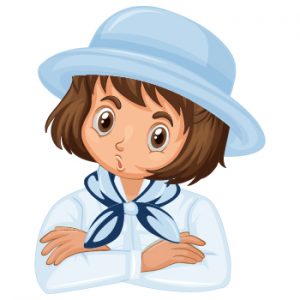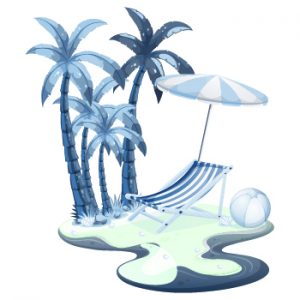 Icelandic Language
Since this lingo has an official status, it is very significant and you need to learn it properly if you want to live in Iceland. The primary language in Iceland is spoken by nearly 340,000 inhabitants and is our native language. While you will find foreign-language speakers here, the majority of the population speaks Icelandic. In fact, in 2011 Parliament adopted a law that made it the official tongue in Iceland. The Icelandic language is an Indo-European language of the North Germanic language.
Further, the preservation of this tongue remains the closest to Old Norse of the modern Nordic language. It is quite an insular language which means that other languages have not influenced it. Certain religious, trade, and nautical words as well as Latin have made their linguistic mark on the somewhat insular language.
The change in this tongue is so exclusive that today's speakers can understand texts and scripts like Sagas from the 12th century. In the education system, apart from Icelandic, English and any other Scandinavian language is compulsory to learn.
Icelandic Sign Language
It is very impressive to know that the Icelandic community never neglects people with special needs. The closest living relative of the official language is Faroese Icelandic Sign Language which is officially a minority language in 2011. This tongue is specific to the deaf community. It has the same constitutional rights and protections as the traditional Icelandic language.
Under Danish rule, Danish was also a minority language in Iceland. In post-independence Iceland, it's only spoken at home by a small number of residents. Sign language is also distinct from the normal Icelandic language. The Ministry of Education states that Icelandic Sign language is the first language of deaf people whereas Icelandic is the first language. When Icelandic and Danish sign lingoes were compared, the results showed about 37% relevance between them.
Icelandic Alphabet and Pronunciation
The Icelandic alphabet looks mostly like other languages that have a Roman alphabet as Icelandic letters written in the Latin script.  There are a few exceptions, which are remnants from Viking times and runic characters. It has minor dialectal differences phonetically. The Iceland language has both monophthongs and diphthongs and its consonants can also be voiced and unvoiced. The Icelandic consonants eth (Ðð) and thorn (Þþ) are often anglicized as D and TH respectively.
Icelandic vowels ash (Æ æ) and umlaut O (Öö) are separate vowels from the ones they resemble. When you see an Icelandic vowel with an accent mark over it on a Ring Road sign, it indicates vowel length. You can only differentiate between consonants through your voice. As the national language, it is compulsory to learn for the Icelandic people, and therefore their grammar and phonology are pretty clear from the start. Further, this tongue also has minor differences resulting from Celtic influence in ancient Icelandic literature. But it is safe from foreign influence.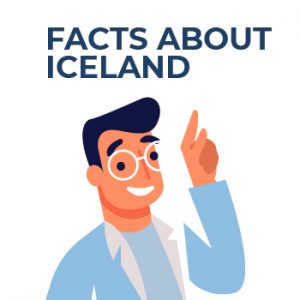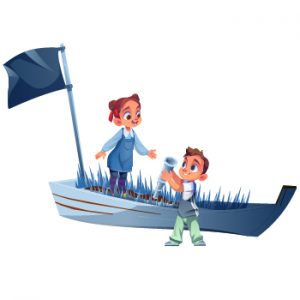 Language and Culture
As a Nordic language, it is an ancient language that changes with time. It also doesn't use loanwords. Instead, new words are made from the existing words. Apart from its wide usage, Icelandic opens the door to a rich history and culture. Most Icelanders are extremely fluent in English and therefore, they don't have any problem talking the second language.
Part of Iceland's appeal is it's great outdoors. Like Canada or Russia, Iceland has mile after mile of beautiful countryside. In terms of history, Iceland belongs to the Viking Times. Aside from their Viking roots, Icelanders have a strong culture of food, literature, and the arts. Among the unique traditions of Iceland, one of them is the Thorrablot.
Is Iceland Language Near to Extinction?
This question crosses the mind of many linguists. Well, that's true to a limited extent. Icelanders seek to keep their language alive and out of the 'Latin Bin'. Every four weeks, they have to charge the introductory rate, and sometimes they will be charged the standard rate. Due to digital technology and the increasing use of social media, a native language for an entire country is slowly dying. It has been around since the 13th century and still maintains its complex grammar structure. But the threat of extinction has only recently increased.
Is it the Hardest to Learn? 
Now, this is the question every foreigner may ask who is willing to visit Iceland for different purposes. Since it has Danish influence and people speak it in Nordic countries, people have very diverse views about this language. This is TRUE that Icelandic is the hardest language to learn and since it is a monolingual country, many people mix it up with other lingoes. Considering the risk and warnings by the linguists, some people are very happy because they don't have to struggle with the complex grammar of Icelandic anymore.
Do all Icelanders Speak Icelandic? 
Many people worry about the complex structure and the variety of consonants in this language because they are hard to learn. But you should not worry because there is another way you can survive in Iceland. There are many English speakers in this country and therefore it is taught as a second language in Iceland. Almost every single person can speak it fluently. The various languages that are spoken in this country or by the Icelanders are described above.
Hope this article was helpful for you and it has increased your knowledge about Iceland and its hardest language!