(Last Updated On: July 2, 2019)
Danish Translation Services
There is a race going on in the e-commerce zone. Everyone is trying to surpass the achievements of their counterparts in one way or the other. Translation agencies are no exception. The utility of linguistic services in all spheres of life has made it impossible for people to stay ignorant on how much they need language assistance. But for special languages like Danish, one must have a clear understanding of what to expect and what to provide. In this article, we would like to educate you on the matter.
Danish is one of the oldest North Germanic languages, that traces back its link to the Old Norse. Millions of Danish speakers reside in Denmark, Greenland, Germany, Sweden, UK and in African region as well. Companies that work in order to provide accurate Danish interpretation, understand that the requirements could be diverse and thus they offer a wide array of services for an even wider audience. Their Danish to English translators are highly qualified and they never let any error pass by. So let's see what you can acquire from such a service.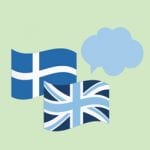 Documents
Documents are undeniably the most crucial part of any organization, institution, office and the like. Therefore, to begin with, any Danish translation service starts with documents. Whether they are business agreements, contracts, certificates, medical or police records, bank statements, deeds or any other text written on a paper or a word document, their native expert Danish to English translators can take care of the needs of customers from all over the world.
Websites And Apps
Since the digital world has engulfed us and we rely on the internet for all sorts of dealings, there is no way that a competent and established service won't offer you website translation and app localization. If you are specifically looking to provide a concrete and comprehensible content and online shopping option for your Danish visitors, you can get these services easily.
While providing these, they ensure that they transform your website into a local version. They'll also assert that the text doesn't just provide meaning for the audience but also the coherence that must be there in the content.
Transcript Translations
For research papers, academic purposes or journalistic reasons, these companies can provide transcript translations with professional accuracy. No matter if it's a documentary, an interview, a legal proceeding, an instruction guide or a manual, the Danish to English translators offer it all for their customers.
Certified Translations
A Danish translation service can offer certification but if it's a company with a global reach, they'd most definitely be offering the certifications. Official papers are often requested to be submitted along with an attestation, also known as the certification. A reputable Danish company would never let that slip and would always cover such a crucial aspect.
Immigration
When you travel abroad, and your native language is different from the country you are going to land on, you are asked to submit a translation of your official documents at the immigration. Danish services can provide you with immigration services from and into Danish language just in the way they are needed to.
Miscellaneous:
Depending on the company's policies, goals and audience, a company can offer a lot more services than regular agencies. In fact, some of these companies only offer legal, financial or business translations respectively. However, there are others with a holistic approach, more dedicated towards offering everything on the horizon. You can get social media translations, articles, editorials, literature, subtitling services, media, and several other miscellaneous texts.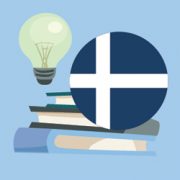 What They Expect From You?
While we are at it, we should also inform you about something equally important, your correspondence!
If you want a certificate or document you want translated into or from Danish, you'll have to send the company the very document. You can either upload it through an option on their contact page or you can send it by email. After calculating the word count, they'll send you a quote, once you agree to their suggested charges, you'll have to make payment through the given options. And they'll immediately start working on your task.
If you have any additional requirement just like a certification or a notarization, or you're in a rush and need the resulted document to be delivered within 24 hours, you'll have to let them know before proceeding with your order. Moreover, not all companies offer proofreading, editing or revisions, which is why you should always ask them in advance to avoid any inconvenience or issues later.
In short, you have to be clear and precise in whatever you are going to ask about. Any confusion in the beginning can lead to trouble which can cause bigger problems if you need a translation service for immigration or business.
We are one of the most trusted translation company in the Nordic areas with special expertise in Danish. Our Danish to English translators are at your service any time you need them. Our rates are budget-friendly. We have native proofreaders, editors and marketing specialists. We take care of your urgent needs with compliance and reliability. Our customer support is always available so as to answer your queries when and where they arise.