(Last Updated On: February 21, 2023)
French to Romanian
French to Romanian translation can be a difficult and time-consuming task. With the added stress of deadlines and accuracy, it can be overwhelming.
However, with the right tools and tips, you can make French-to-Romanian translation easier and less stressful. In this blog post, we will be sharing seven tips for a stress-free French-to-Romanian translation experience.
1) Do your research
Researching is the first step to making sure you have a successful French-to-Romanian translation. It's important to understand the complexity of the foreign language you are translating to and its nuances.
If you want to ensure an accurate translation, it is better to work with a Romanian translator who is knowledgeable in the language and its culture.
Before hiring a human translator, you should do some research online to make sure they are qualified and experienced in the language pair.
It's important to find a translator who can give you quality output and who will provide timely delivery of your translations.
A good Romanian translator will help you save time and money while ensuring that your translations are accurate and up-to-date.
You may also want to consider working with a professional translation agency for document translations.
Translation agencies often provide native speakers who can give you high-quality translations at an affordable cost. Translation agencies also have access to specialized translation tools that help speed up the process and ensure accuracy.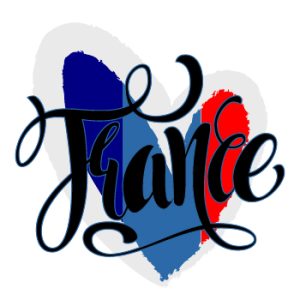 2) Find a good dictionary
When translating French to Romanian, having access to a good dictionary can be a game changer.
Whether you're a Romanian translator or an English translator attempting to learn the French language, a good dictionary can make all the difference in your output box.
There are a variety of options available when it comes to finding a good dictionary for French to Romanian translation.
You could opt for an online language translator, which can provide a convenient translation environment with instant translation capabilities.
You could also utilize online translation services, such as machine translation engines, translation agencies, and translation online services that provide document translations at a cost.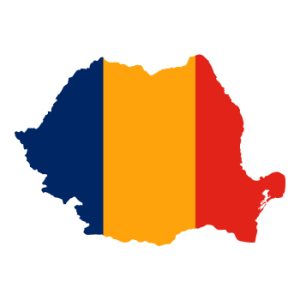 3) Check your grammar
Grammar is one of the most important elements of successful translation. Whether you're using a Romanian translator, a human translator, or an online language translator, it's essential to pay attention to grammar when translating from French to Romanian.
With a good grasp of the fundamentals, you can create a more accurate and natural output box. It's also beneficial to use online resources to help check your grammar.
Moreover, these platforms often provide cost-effective document translations with an instant translation tool, allowing you to get an accurate output quickly.
Using machine translation engines may be useful when you need to quickly understand the meaning of a text, but they often lack accuracy and cannot provide the same quality as a native speaker.
4) Use online resources
The internet is a great tool for those looking to learn a foreign language or do French to Romanian translations.
There are many online resources available to help you with your translation needs.
Some popular options include: Romanian translators, human translators, online language translators, and machine translation engines.
Romanian translators provide an easy and convenient translation environment that can help you quickly translate text from French to Romanian. Many offer a cost-effective solution for document translations and are perfect for those looking for an instant translation.
Human translators, on the other hand, are highly recommended for those who need precise translations of complex texts.
Not only do human translators have the experience and expertise needed to deliver accurate translations, but they also have the added benefit of being able to provide feedback in real-time.
Online language translators provide a great way to quickly translate text between English and Romanian. Some services even allow you to see the output of your translation in an easy-to-read box.
This feature allows you to quickly check your grammar and make sure that your translation is accurate.
Finally, there are several translation agencies and online translation services that offer professional translations of documents or text in a variety of languages, including French and Romanian.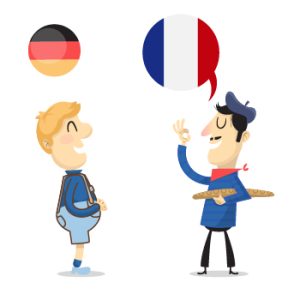 5) Practice, practice, practice
The best way to become a proficient French to Romanian translator is to practice, practice, practice.
There are a number of ways to do this, whether you're using an online language translator or working with a professional Romanian translator.
If you're using an online translation service, it's important to get familiar with its features so that you can make use of the convenient translation environment.
For example, some online translators provide an output box where you can type in French and get instant translations into Romanian. Others offer cost-saving machine translation engines.
6) Get feedback from a native speaker
Getting feedback from a native speaker is one of the most effective ways to ensure that your French to Romanian translation is accurate and complete.
Working with a Romanian translator can help you avoid common mistakes, gain insight into cultural nuances, and make sure that your output is as close to the original source material as possible.
Having a native speaker review your translations will give you an extra layer of confidence and peace of mind. Even if you're using an English translator, having someone with a native understanding of the foreign language check your output box will give you greater assurance in the accuracy of your translations.
Yes, The French and Romanian languages both belong to the Romance family of languages, so there are certainly many similarities between them.
The answer to this question depends on the level of expertise you have in foreign languages, specifically French and Romanian.