Professional Swedish translations at affordable rates
Strong in Nordic Translations
Due to high demand, we have specialized in translating Nordic languages and we provide professional translations for any document or website from and into Swedish, Norwegian, Danish, Finnish and Icelandic, but we also cover just about any language.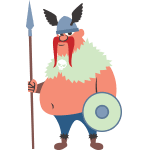 Only Real Swedish Translators
Native translators of the target language will always be assigned to any task. When you need Swedish translations, you can rest assured a Swedish native translator will handle your work. A second native will then proofread his work leaving no room for errors.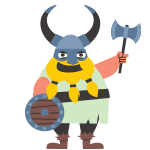 16 Years of Experience
We provide Swedish translations since 1999. With that much experience behind our back, you are sure you'll receive high quality translations every time, at the lowest rates in the industry. Not convinced? Click live-chat and ask for a quote!
More than 35.000 Clients already do business with NordicTrans
Fast Swedish Translations
Need something translated real fast? We've created our own management software which provides a live connection between project managers and translators. This allows us to appoint the right translator to your job in minutes!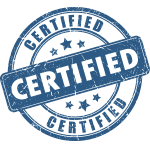 Certified Translations
We translate any kind of document, no matter what the subject is. Need certified translation from Swedish into English? We'll have it done the next day. Need to have your translation notarized as well? No problem, we provide that too!
Our office is open 24/7
We are open 24 hours a day, 7 days a week! Our project managers are always available by phone, email or live-chat, ready to answer any and all your questions. Need a quote? You'll have it online, in 5 minutes!
DANISH TRANSLATIONS
35%
SWEDISH TRANSLATIONS
45%
NORWEGIAN TRANSLATIONS
35%
FINNISH TRANSLATIONS
30%
ICELANDIC TRANSLATIONS
19%