(Last Updated On: January 7, 2022)
Russian Translator London
Whether you need Russian translation for your business presentation or a Russian birth certificate, what matters is a professional and qualified Russian translator. But how to find one? Where to go? And so many other questions suddenly pop up in your mind when it comes to finding a professional translator, right?
Well, translators are professionals who translate or convert the source language into the target language and charge fees for their services. Likewise, Russian Translators are professional who translates the Russian language into another language and vise versa.
If you are looking for Russian translation services in London or anywhere else in Europe or the United Kingdom, there are a few important things that you need to consider before booking a Russian translator. In this article, we are going to discuss these things as well as how to evaluate which one is professional. Moreover, we will discuss where to go and find one. So, let's just have a look at it!
WHAT DOES A RUSSIAN TRANSLATOR DO?
Russian translators provide a wide range of job responsibilities, depending on their specific job title. For example,
A professional academic Russian translator translates academic papers or creative writings (such as poems or novels) from Russian into English language or another language.
Similarly, technical translators do the same but translate technical documents such as product information or instructional manuals.
Speech translators work as field translators for government agencies or military departments. They translate important information for the local population and act as a middleman for the public.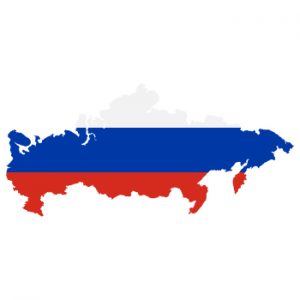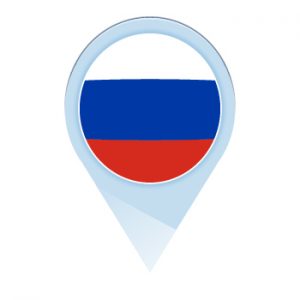 WHAT ARE SKILLS A RUSSIAN TRANSLATOR MUST HAVE?
Here are some skills that you need to check in a Russian translator:
Professional Experienced in translation to and from the Russian language and its dialects.
Must be fluent in both spoken and written Russian language.
Must be knowledgeable to use latest translation technologies such as SDL Trados
Excellent time-management skills
Must be able to proofread and efficiently identify the grammar, spelling, or punctuation mistakes.
 Must be able to edit the content using editing tools accurately.
Good knowledge of translation software.
Furthermore, you need to check the credentials of the translator as well as review the previous clients' experience before hiring an English – Russian translator
IS RUSSIAN-ENGLISH TRANSLATION CHALLENGING?
Well, when it comes to technical Russian translation, it is challenging! Only a Russian native linguist who specializes in technicality can provide high-quality translation services.
There are 33 letters in the Russian language, out of which 10 are vowel, soft and hard sounds for consonants letters, stressed letters as well as stressed words which give different meanings and features to the same sentence. In addition, the written Russian language is quite challenging itself. Three grammatical genders, six cases, and complex grammar make the Russian language pretty complicated. So, one has to feel the language to master it and translate smoothly.
All these features make the Russian language quite challenging for translators. Therefore, you have to find someone who isn't just a native speaker but has some essential feelings for the language as well. Only then a translator can realize the importance of precision, integrity, consistency, and correct interpretation of technical terms across the project. Despite everything, the technical translation still remains a challenge that requires professionalism, leaving no room for the loose rendering of words and concepts.
WHY RUSSIAN TRANSLATORS OR INTERPRETERS ARE HIGHLY IN-DEMAND?
Russian is spoken as a native and second language by more than 250 million people. The Russian Federation alone has over 144 million Russian speakers. It is the official language in CIS and post-Soviet countries. Moreover, it is the most spoken Slavic language and the 8th most commonly used language in the world. Other than that, Russian is the second most common language used on the Internet. Therefore, English-Russian translation has great potential for business expansion. A result of the need for Russian translation in the business market all over the globe makes Russian translators highly demandable.
If companies want to enter Russian markets or sell their products overseas, they need to translate their technical documents into the language of their target audience. They need translations to ensure the accurate execution of their marketing campaigns in Russian-speaking countries. So, it is very important for them to get an accurate and highest quality translation to make a successful business move internationally. A bad or poor translation sometimes leads to serious complications, so you have to be very careful while hiring a translator.
In addition, translating something when it comes to addressing an international audience not just requires linguistic skills but also a detailed knowledge of the product and the terminologies used. This can only be ensured by a qualified, responsible native-speaking and experienced linguist.
THINGS TO DO WHILE HIRING A RUSSIAN TRANSLATOR
Accurate Russian translations are a big and real challenge for translators that sometimes the most experienced translator commits common mistakes. So, there are a few things that you need to do on your part to make things a little easier for the translator.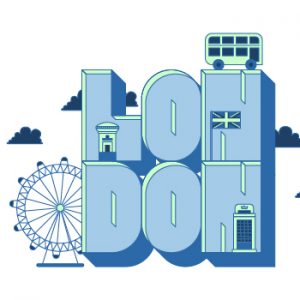 1. Provide Relevant Content
You need to provide precise and relevant content to the translator in order to get the desired outcomes. Some English words lost their meaning when converting into Russian words. So, it is very important to make sure that you provide clear and precise text. Moreover, you need to provide proper reference material to the translators and make them understand the content; only then you will be able to get accurate, well-written content.
2. Make a Contract
Whether you are hiring a private individual translator or a translation company, you need to make a contract with them. Basic things that you need to include in the contract are:
Detailed requirement description
Fixed turnaround time
Cost for translation services
Payment terms and conditions
3. Ask About System and Procedures
Ask the translator or the translation company about what measures they are taking to maintain professional standards. What systems and procedures are they using to ensure high-quality and accurate translation? Some translators review their work from other translators to make sure that their clients get perfectly translated content.
Ask your translation service provider about the number of corrections they allow, if you have wanted some change in the translated text.
WHAT TO CONSIDER WHEN HIRING A RUSSIAN TRANSLATOR IN LONDON? 
If you are looking for a Russian translator in London, here are the things that you need to consider before hiring one.
From a geographical perspective, the Russian language is the second most spoken native tongue in the world. It is the official language of Russian, Belarus, Kyrgyzstan, Moldova, Abkhazia, Kazakhstan, and South Ossetia. So, you have to be specific for which target audience you need a translation.
You have to tell your translation service provider about the target audience and the specific country; this will help them to hire translators from the same country to make sure that you get high-quality Russian translation services
WRAP UP 
The Russian language is quite complex to be translated. You must get human translation services rather than relying on machine translation, as they can't beat human translators. Still, if you have some doubts, move ahead with small documents such as daily assignments and once you are confident and satisfied with the quality of translation then move forward for the big projects.