(Last Updated On: April 27, 2021)
Are you also searching for certified Gaelic to the English translation? Or you are trying to get a certified Gaelic to English translator? Or maybe you are looking for services by certified translators? However, this article will provide you a deeper insight into all your questions. This will cover most of the professional translation services. The Gaelic language is also known as Scottish Gaelic which belongs to the Gaels of Scotland. Almost, 57, 000 people in Scotland speak Gaelic. Scottish Gaelic has developed out of the old and primitive Irish language. In the Middle Irish period, Gaelic became a distinct spoken language. Hence, Gaels of Scotland and Ireland both shared a common literary language.
The Population of the UK also uses Gaelic. There are even Gaelic language Radio channels too. But Gaelic is not their official language. However, it is classified as Goidelic, Celtic, Indo-European, and Insular. Gaelic is a tongue rich in heritage and culture. However, Gaelic existed long ago before English. Scots are focusing on Gaelic as it is a part of their Scottish lingo.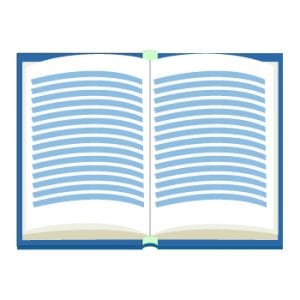 Facts about the Gaelic Language
We have gathered some interesting facts about Gaelic for you.
Scottish Gaelic is the Goidelic branch of a Celtic language that is still in use.
The two regional dialects of Gaelic spoken in Scotland and Ireland have little differences.
Gaelic is the first official native lingo of the Republic of Ireland.
Gaeltacht regions of Ireland are the areas where Gaelic is spoken mostly.
Gaelic vocabulary is native Celtic.
Dialects
Gaelic has three main dialects:
Church Gaelic
East Sutherlandshire
Perthshire
Church Gaelic and Perthshire are different from other spoken dialects. Sutherlandshire creates a communication barrier. As it has a huge difference from other dialects.
Brief History
The history of Gaelic is full of ups and downs. Native speakers of Gaelic were given punishments for speaking their mother tongue. Moreover, children and students were beaten up for speaking their native language in classrooms. Gaelic was replaced by English during the rule of the British government. Hence, the Gaelic speakers were hung to death. The efforts to encourage the use of Gaelic have been continued since the last quarter of the 20th century. Instead of using and teaching English at schools in Scotland, the focus was on Gaelic. In 1967 translations of English words in the Bible to Scottish Gaelic were made.
Revival of Gaelic Language
The Scottish parliament was established in the 1990s. Hence, there was a boost of interest in Gaelic from that time. Gaelic is achieving official recognition, after centuries of discouragement. Gaelic became the first official language in Scotland. Besides, now schools provide instructions and primary subjects in Gaelic. Teachers also use Gaelic and it receives equal status as English. Moreover, many new websites and courses have been appearing, since the approval of Gaelic by the government of Scotland. Gaelic language radio station operates on BBC. Television programs in Gaelic also operate on BBC. TG4 TV of Ireland uses Gaelic as the main language.  Hence, the translation of official documents into Gaelic is now available. Job opportunities for Gaelic speakers are more than before.
Why learn the Gaelic Language?
Gaelic has been in decline. But, this doesn't mean that it will remain like this. However, Gaelic important to learn to help sustain the tongue. And to place Gaelic back at the center of Scotland's life.
What is a certified translation?
It is an official document translated by document translators. Certified translation is an accurate and true copy of the original document. However, you can use it in any specific region or country. It will help readers to know that document was translated by professional translators.
How to get a document certified
Before asking for certified translation, you must know the answers to a couple of questions. Service providers and companies might ask you questions like these. What is the translation for? For which country you need certification? Let's look over an example.
If you want your document from English to Gaelic. Are you presenting it to someone in the Gaelic embassy in the UK or Scotland?
Some other questions may include: Are you going to court? Do you want to register yourself as a business or citizen?
However, knowing this will help a company choose the correct certification process for you.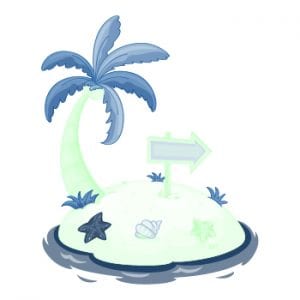 How it works
Common-Law countries
Countries such as UK and Ireland are common law countries. Certified translation is easier and faster in these countries. Hence, it is an unregulated profession there. Certified translation is done for official use documents. Such as Marriage certificates, death certificates, divorce, birth, etc.
Professional linguists registered at the Irish translators and interpreters Association can work as certified translators. The translator attests or signs the document. There is no official way or regulatory process. However, the professionals must have deep knowledge of the source language. As well, they have to be native speakers of the target language.
Civil-law countries
These include France, Spain, Greece, Italy, Germany, etc. They have a regulatory process and specific rules for each country. However, only translation agencies and sworn translators can issue certified translation.
Best companies providing certified translation
Translation services USA
This agency offers services in Scottish Gaelic to English language pairs. It is one of the best agencies which can translate Gaelic to English and any other Foreign languages. Moreover, their team consists of experienced and expert Gaelic translators. Other services include:
Quality assurance editors and Gaelic software engineers. They can help localize any website.
They can professionally translate the Gaelic website. Hence, they offer translation into several major languages.
They also offer free website translator tools. Not just that, also WordPress plugins for websites and blogs.
Language marketplace
You can trust this company with their Gaelic translation services. Professional Gaelic translators provide proofreads and revisions for Every Gaelic to English translation. Gaelic translation clients are confident of companies' quality assurance mechanisms and a wide range of processes. As well, they have global project management teams. Hence, you can be at peace of mind with their quality reference list. They have Gaelic translators and interpreters all over the world. Their motto is to bring clients back due to quality customer service.
Language marketplace translators also provide Gaelic website localization. It is a highly cost-effective investment. It can also help easily expand the business.
The migration translators
They are leading providers of migration-related services. Their Gaelic translation is very quick, certified, affordable, and accurate. Benefits of their services are:
Reliability assured: Their translators are reliable and very accurate.
Economical: Migration translators provide services at a very reasonable and competitive price. Yet, they are providing high-quality Gaelic translations.
Same-day service: If you want your translation on the same day and fast delivery. You need not worry their translators provide always on-time service.
However, Getting a translation from them is a very simple process. You have to just upload what you need to get translated. Place the information at the appropriate place on their website. Provide any special instructions if required.
Conclusion
So, ending all this discussion on a good note. Here's good news for you!!
We also offer certified Gaelic to English translation services for any kind of documentation. You might be thinking of the prices.  We provide our services for just $0.10 per word. Our dedicated project managers are always ready to take care of your tasks. So, what are you waiting for? get all your documents and request a quote today!