(Last Updated On: July 28, 2020)
There are many things in life we do for the benefits that come with them. Everyone wants to do more of things they want to do but as we reach into adulthood, we realize that is a luxury and we can't afford to follow our heart often. Even before we enter our practical life, everyone tells us that we need to make mature decisions. When kids are deciding their major, their parents sit them down and tell them the importance of choosing a profession that pays well. Kids who want to go into arts or pursue their wild dreams are told to think realistically and don't make rash decisions.
There are only a few things in life that can bring us pleasure and benefit both and learning is one of them. Humans are curious creatures and when they want to figure something out, they can read about it and educate themselves. But they can also gain knowledge of complicated subjects and get a good job accordingly. Sometimes when people have to learn something in college but the subject is interesting, it becomes both beneficial and happiness inducing. But such opportunities don't present themselves too often and as we grow up, they get less in number.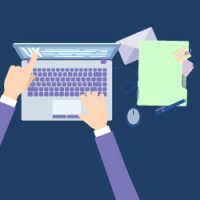 However, there is no reason why we can't take a few risks in life. Adulthood is all about making time for things you love, because if you don't, you will lose yourself in the continuous pursuit of money. Many people acquire skills in their adulthood that they never would have discovered as a teen. Some join yoga classes to keep their minds peaceful; some take ballet lessons to satisfy their childhood dream. The choices are endless when you are an adult because you can make the call for yourself instead of hearing other people tell you to make decisions with monetary value.
One of the things people love learning is a new language. It is a good enough challenge for the brain of an adult. It is pretty beneficial if you travel for work or deal with foreigners but it will also bring you joy for doing something nice with your time. However, despite wanting to do it, a lot of people don't try their luck with languages thinking it will take a lot of time or they won't be able to do it. People are also worried about the method of learning. They don't want to spend money on getting classes. Adults also don't have a flexible schedule so they can't commit to regular sessions. They also think that they won't be able to retain the information they acquired or put it to good use. But there are plenty of good options for those who really want to learn a new language.
How Fast Can You Learn the Swedish Language?
There are various reasons why someone would want to gain an understanding of the Swedish language. Sweden is one of the best places in the world for living. It offers many facilities to its citizens and is also an economically successful state. Many people want to move to Sweden or open a branch of their business in this country. Although they can get by with English as far as talking to the natives is concerned but learning Swedish is necessary for businesses. If someone were to live in Sweden, it is a lot better to learn the language of the land instead of trying to talk to everyone in English. It is also mutually intelligible with Danish and Norwegian so learning it can also help people talk to Danes and Norwegians.
There is no definite time period about learning Swedish because it depends on the person studying the language. But it also depends on the level of proficiency you want to reach. Most people can learn basic Swedish and start participating in conversations after three months. But in order to reach fluency, it can take up to a year. It also depends on where you are learning it from.
Apps for Learning Swedish:
One of the best ways of learning a language which doesn't involve spending any money is doing it via apps. Swedish can also be learned with the help of a few apps. You can also set the time of each lesson depending on your schedule so you don't have to participate in a class when you are busy.
The best app for acquiring an understanding of any language is Duolingo. There are multiple lessons in each level and people can compete with their friends to stay motivated. The Swedish lessons in Duolingo are designed for beginners so you don't have to worry about not understanding something.
Learn Swedish by Mondly is another very useful app for learning this tongue. It even lets you practice your pronunciation by speaking into the microphone. This feature is very helpful for those who want to talk to Swedish speakers and don't want to embarrass themselves with incorrect pronunciations.
Once you start learning Swedish, you can also use dictionaries to improve your vocabulary. This will help you learn many new words of the tongue. Once you know the words, you will be able to use them in sentences in a better way.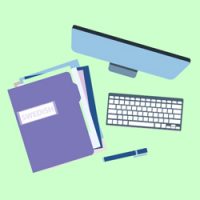 Acquiring knowledge is not something easy but it is exciting for sure. When you know something new, you can be proud of yourself for putting in the effort. It can also be helpful to acquire a new skill or learn a new language, especially in adulthood.