(Last Updated On: December 15, 2021)
HOW DOES CHARACTER COUNT IN WORD WORK?
We all use the word for several different reasons, such as for academic purposes or business purposes. We all know its features, which include size, font styles, shapes, words count, or character count, right? But have you ever wondered how this word or characters count works?
Well, you might occasionally need to ensure your document contains a certain number of words. MS Words makes it a lot easy to keep track of your word counts in two simple ways- through status at the bottom of your screen in the word document or else you can use Ribbon's Review tab as well. It's very uncommon that you the character count, but it's as easy as tracking word count, via ribbon's Review tab.
Word automatically calculates word counts for every document without any manual intervention required. The Word track includes the number of pages, paragraphs, and lines of line and then words and characters in each line. In addition, MS Word distinguishes the character count in the document with or without including the space between them.
You may sometimes need to know whether there is any word longer than some specified length, so you can use the word count function for that purpose. However, if the requirement doesn't state otherwise, you often assume that the input string contains characters including spaces.
The words and character count feature of Word makes our life so much easier. So, let's figure out how does this feature works and is accurate or not!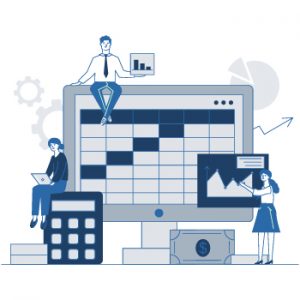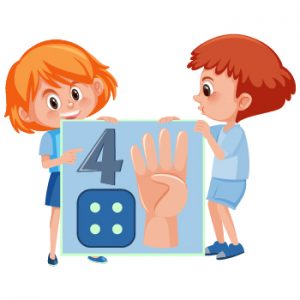 SIMPLE WAYS TO CHECK THE CHARACTER COUNT
Here are some simple ways to get a character count:
Simply select the "Review tab" and click the "Word Count", which you can see at the bottom of your screen.
You can get the character count with or without including spaces.
Another way is just to add the Word Count Dialog box to the Quick Access toolbar.
Let's have a look at the method in detail.
HOW TO GET A CHARACTER COUNT?
Whether you are using Windows or a Mac, the method to get the character count in a Word document is the same.
Here are a few simple steps:
Select the text, when you need to get the character count of just a specific part of the document. If you want it for the entire string, make sure that you don't select any text.
Click the ribbon's Review tab.
Then click the Word count.
The Dialog box will appear, here you can control that if you want to include text boxes, footnotes, and endnotes in your count for not. If you want to remove anything from the count, just clear the checkbox.
HOW TO GET A QUICK CHARACTER COUNT IN MS WORD?
You can also get a character count in word's Quick Access toolbar, which lies next to the Microsoft Office button at the top left of your screen. Add the text; you will get both the word and the character wound without reviewing the ribbon's Review tab.
In Word for Window computers "click the Review tab and right-click Word Count and then, in the menu, click Add to Quick Access Toolbar."
In Word for Mac, "click the down-arrow at the right of the Quick Access Toolbar in the Word title bar. Choose More Commands in the Ribbon and Toolbar dialog box then click the Choose Commands From menu and choose Review. Scroll to the bottom and click Word Count. Then click the right arrow to move it to the Customize Quick Access Toolbar list. Click Save"
HOW DOES IT WORK?
Most people use Microsoft Word to write documents as it is considered the most popular writing platform. It was programmed to recognize words by looking for the string of letters (characters) separated by one space character. To be specific, a word doesn't always need to consist entirely of letters. It might just be a number or symbol sequence. "54321", for instance, is a single word according to MS Word.
Let's just take an example to make it more clear how this algorithm works, for instance, if you have a sequence "or/and" and "and / or", we all might consider it as two separate words. However, Microsoft Word's algorithm counts the first sequence as one word because there aren't any spaces, while the second one is two separate words because they are separated by a space. Odd, right? But that's how it works!
In general, Microsoft Word usually includes fewer words than other writing platforms when counting them. However, there may be exceptions depending on which version of MS Word you use. You can set up the program to count them for you automatically by changing its setting.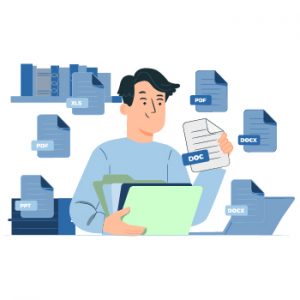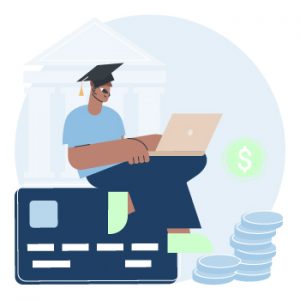 IS MICROSOFT CHARACTER COUNT ACCURATE?
Word count and character count are crucial in the writing industry, both for the writer and the client. The payment also depends on the word count. If you think that one writing platform is reliable enough to provide an exact word count, better think again because it can mislead you. Maybe it doesn't sound like a big deal, but no one wants to pay more than what should be paid, right?
Relying on one writing platform is not a good idea, because different platforms have different algorithms for counting the words of the document. Google Docs and Microsoft Office, for instance, give word count different from each other, even the text is the same! So you can rely on it.
When it comes to the accuracy of Word's character count feature, it is one thing in mind it doesn't count a word as a separate one when there isn't any space such as in "12345". It is a single word; the Word's algorithm doesn't count 1, 2, 3, 4, and 5 as separate words.
WHY DOES ONE NEED CHARACTER COUNT?
People need the character count of a document for so many purposes. It is important for every business owner. As a freelance writer, for instance, your client may ask you for specific character counts, for some business owners a specific character count is needed for the contact form for clients. Character count is also needed for legal requirements such as an entry must be of a specific number of characters.
The character count will let you know that your writer provides details more than enough, you ask them to edit it and use fewer words, although this will increase the submitting time, again character count will help you to analyze the final outcomes.
WHAT IS THE DIFFERENCE BETWEEN WORD COUNT AND CHARACTER COUNT? 
If you are looking for the word count in Word instead of a character count, the method is quite similar. It is accessed in the same way as character count. In Microsoft Word, you can directly see the word count in the bottom left of your screen, so you don't have to click anywhere. Read about Word Counter.
If we specifically have a look at the difference between these two features of Word: the word "Science" contains seven characters, and it is a single word. Similarly, "natural sciences" has 16 characters and two words.
WRAP UP 
No one can deny the importance of the character counting feature of Microsoft word. It saves a lot of time and helps students, writers, and business owners to achieve a certain number of characters or words.