(Last Updated On: October 24, 2022)
eBook and Translating a Book
There is a difference between translating an eBook and translating a book. For most people, not much; however, there are special considerations when it comes to digital content.
So if you're looking to have your book translated from English into another language, you'll want to know these things before deciding which company to choose.
These tips on how eBook translations are done will help you figure out which translation firm will be best for your project, or if it might be better to do it yourself with the help of computer software.
What is eBook Translation?
One of the most important steps in starting an online publishing business is translating eBooks into other languages.
It helps companies such as Google Play Books or Apple iBooks to sell more books because it reaches a broader, English-reading audience.
The professional translation service starts by compiling a contact list of publishers and authors who have written a manuscript.
The process continues with translators deciding what rights they want to reserve for themselves and creating copyright agreements that cover the rights reserved by the translator.
Once the final step is complete, translators send their ebook reader app, EPUB files to be sent to publishers.
There are a few ways to go about translating your ebooks. You can translate them manually, pay for a professional translation service or find eBook translation solutions support team to do it for you.
The quality of the translation will depend on your needs and budget, but Google Translate isn't really what you want in this case because it doesn't have accurate translations.
If you're just translating some small parts of the text, then using a recreational translator could be worth the risk.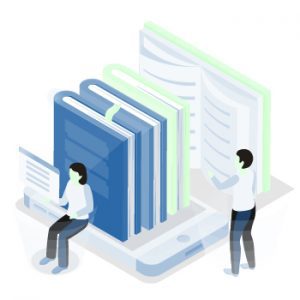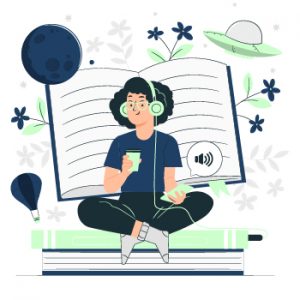 Steps On How eBook Translations Are Done
Here are the steps to follow if you're looking to have your eBook translated from English into another language or vice versa.
Step 1: Decide what languages you want your eBook translated into
There are many different factors that go into choosing which languages you want your eBook translated into.
So, you will first need to make a decision as to what languages you want your eBook translated into.
Digital publishers have numerous contacts with translators, but for an independent author it may be more difficult.
You may need to find your own translator or translator company. The range of texts will vary depending on what language you want the book translated into: if you want the book translated into Japanese, then your text should be much simpler than if you wanted the book translated into Arabic or Thai.
A simple sentence like I don't know in English would translate to أنا لا أعرف in Arabic, which is 20 letters long!
Step 2: Find a translator from your selected language
The second step is to find a translator for your chosen language. You can find translators on websites like Guru and Upwork, as well as on Facebook groups or directly from their email addresses. Once you have found one, here's what you need to do:
Create an initial chat with the potential translator and make sure they can provide an accurate estimate of price and duration. It's very important that your chosen translator provides quality work so it's worth investing in a few hours of discussion with them before going forward with them.
Make sure they understand the market, E-Learning Translation, eBook translation consultants, eBook translation services, and offer benefits for translators. Ask them about any contact with publishers they may have had already. If they mention the eBook market, ebook author, or eBook consultancy services then this will help narrow down your search.
Agree upon a time frame and cost estimate: In most cases, if you hire someone on Upwork, you should agree upon an hourly rate for their work. Otherwise, establish a fixed project fee upfront.
Step 3.1 (For English): Outsource proofreading and editing to an independent party
One way that you can assure your customers that the quality of their work is top notch is by using vendors with experience translating materials into their native language and expertise in the subject matter.
Keep in mind that you will want to choose independent parties such as freelance editors and proofreaders, who don't have a conflict of interest with your final product.
Otherwise, they may not be completely honest about any errors or inconsistencies they find, instead choosing to say nothing out of fear that they might lose future business with you.
Step 3.2 (For Non-English): Use a professional translator to get the translation done
Translation does not only imply translating from one language to another, but can also be used to describe how a language is written and spoken.
For instance, there is a large difference between the way languages that have Latin-based scripts (such as English) and languages that use phonetic alphabets (such as Japanese).
Professional translators who know both the original and target languages will provide better results when it comes to differentiating nuances between certain words or phrases.
In fact, if you do not use a professional translator then it can lead to misunderstandings of the content being conveyed in both directions, making your translation inaccurate.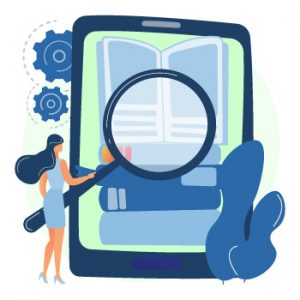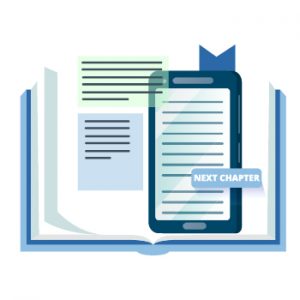 Step 4: Publish
The next step is to publish your translated book on the platform of your choice. Depending on what country you live in, this could be an Amazon account, BookOutlet, Smashwords, Barnes and Noble or Kobo.
You also have to use a different ISBN number for each language so you can sell them separately from one another in that respective country.
For example, if you're using the Kindle Direct Publishing Platform, then you'll need to provide a different title and author name for each language. Your ebook should be up on all these platforms within 24 hours of it being completed by your translator.
Finnish and Swedish Languages
The Finns speak Finnish and the Swedes speak Swedish. There are more than five languages spoken in Finland, but only the Finnish language is considered a Nordic language.
Approximately 99% of Finnish people have no knowledge of Swedish or English. Due to having one official language, Finland has seen economic growth, unlike most countries. These are the most popular books to learn Swedish, hope this helps you.
Meanwhile, Sweden has been experiencing a high population boom which is predicted to bring higher care for children's ages demands.
This means that many families need some form of childcare help. In addition, there are new needs for those who don't speak Swedish well enough.
The future may be very different for these two countries with respect to the number of language varieties they use.
You can translate the ePub file by either purchasing software like the Google Docs or Adobe Acrobat Pro, you can use online translation services such as Google Translate, or hire a translator.
Given the range of available online translation software, it can be difficult to choose which one to use. The best tool for you will depend on your goals and budget.
No, Kindle devices and applications do not offer built-in translation services.