(Last Updated On: December 6, 2021)
Digital Marketing Translation Services
Are you a marketing manager? Do you struggle to maintain the high profile of your company? If yes, then keep reading.
As the representative of a global campaign, the potential rewards can be significant but so can the risks. If you truly want to be successful in global markets, it is essential to make your content look outstanding in front of multilingual audiences. You can use the process of transcreation to achieve that. Simply put, words can't just be translated—they need to take a messaging, tone, and styling into account. Today's fast-paced global market is shifting to online platforms which explains that digital marketing is a trend these days.
The online space is ever-changing. These days SEO, social media, and content marketing are some of the most valuable digital marketing content you create. Most startups enhance their marketing efforts to expand their digital space. But how can you ensure that while expanding into foreign markets, your digital content will be translated in the same high-quality that you dream of?
The answer is, to choose a perfect partner that will outgrow your company. And provide digital marketing translation services of the highest quality. To get more tips, on this topic, let's figure out more aspects of digital marketing!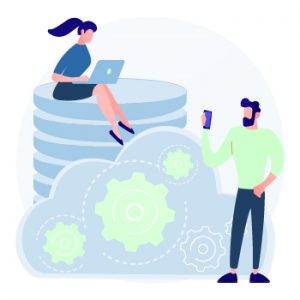 What is Digital Marketing?
In the global age, you can settle for a small portion of the domestic market. Then you spend all your life constantly fighting for your competitors if you so desire. Localization, globalization, and internationalization are all key components of a successful digital marketing campaign. Before all of these concepts, you should know about what digital marketing is. Digital marketing is a concept often hard to tackle. But it is the one that every company should learn if they want to reach their full potential in the modern world.
Broadly, digital marketing is another name for online marketing techniques. Companies promote their brands to connect with potential customers using the internet and other digital modes of communication. The products and services of a brand are promoted with the help of digital marketing tools.
Some primary channels include email marketing, display advertising, public relations, affiliate marketing, and social media marketing. You can use different forms of digital communication such as email, social media, and web-based advertising. Apart from this, text and multimedia messages as a marketing channel to promote your product.
Digital Marketing Translation Services
For international businesses, translation is a compulsion because it helps them grow. You can't miss out on this service if you want to grow your organization well. While English is a universal language, business owners find out that to gain entry into a foreign market, they have to speak what their potential business partners and consumers speak. To fulfill this need, digital marketing translation service is a trend these days.
Translating digital marketing material can be even challenging for translation companies. It is because marketing channels and tools differ from country to country. This is why you need to choose the right digital marketing strategy for the translation industry. The main purpose of getting this service is to get a translation of website content, blog posts, PPC campaigns, Email marketing campaigns, and social media campaigns. Through translation services, you have to make sure that your target audience is understanding the details. It is because only then your growth chances will increase. And you will be able to compete in the domestic market.
How to Get Digital Marketing Translation Services?
To get translation services in this domain, you should be clear about your target language. In digital marketing translation, the main aim is not only to translate keywords from one language to another. Rather, it is to research the equivalent search terms with the most hits in the target language. Now when the meaning is clear so far, people often ask how they get these services. We helped many companies to Drive conversions with our language services. Hire our experts now.
Well, many human translators are willing to work on your high-quality marketing content tailored to your target market. Apart from the freelance translators, there are multiple translation agencies that you can find online. The increasing need for translation services has vice versa increased the number of people offering this service. You just have to make sure that the translator you hire is familiar with the digital channels through which you are promoting your products. It is very crucial because your global success depends on it.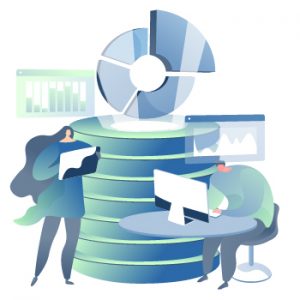 List of Services You Can Get
You have to realize the fact that there is no peculiar option to which you can stick. This means that there are multiple options within the digital marketing translation that you may need. Some of them are explained here along with the reasons that why they are needed.
International SEO
Whether your goal is to take an international SEO campaign for your entire website or just a few pages, you will need help from a professional translation agency. To make your products and marketing material easy and quickly reachable, it is a compulsion to write and translate your services according to Search Engines guidelines. Poorly translated marketing content not only tarnishes your brand reputation but also leads to lost business opportunities with international customers.
When choosing a suitable translator for your company, you should consider that his tongue is professionally trained and his experience can deliver great SEO projects for your brand. Take the time to do enough research, or again, look for a translation company that focuses on every aspect to get to know the culture better.
International PPC
To achieve success both in domestic markets and globally, you need to ensure that you're selecting the right keywords for your multilingual PPC campaigns. These are the ones that are not only the most widely used in your target region but also by your target audience. This process is known as international keyword research.
Many brands choose to simply translate their keywords from the source language to the target language without any adaptation. This can be a huge and costly mistake since a literal translation of a key term does not always mean the same thing in another language. You should make sure you are not making such mistakes. To avoid these problems, choose native speakers who can handle your digital marketing content perfectly.
International Email Marketing
There are multiple options while getting translation services for your digital company. Only professional marketing translators can deliver highly creative translations that accelerate international success. An email has been a crucial element of direct marketing since the late 1990s as internet users began to adopt this new method of communication.
Early internet pioneers, recognizing the importance of email as a marketing tool, began enhancing their marketing strategies by implementing email marketing programs to reach early adopters. And email is still just as important today. Your marketing material should not be limited to the native language of your country only. International markets consider it an obligation for business companies to pass through a professional content translation process before heading on to other platforms.
Other Services
Apart from these digital marketing services, you may need to get your marketing documents, marketing messages, and marketing projects translated from a digital marketing translation agency. It is a difficult task so you should only hand it over to marketing professionals.