(Last Updated On: December 29, 2020)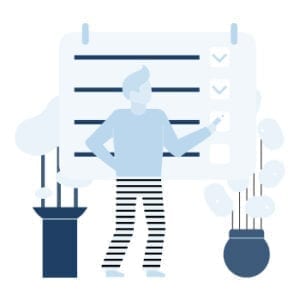 Chinese Languages

Standard Chinese or Mandarin is the official script style of the People's Republic of China. Other official lingos include Mongolian, Tibetan, Uyghur, Zhuang, and several others. But the most unique thing, there are hundreds of languages in China. And they are all spoken throughout the country. These languages are collectively known as Hanyu or Pinyin. These languages are further divided into seven major groups.
According to historical figures, there are over 50,000 Chinese characters. However, around 20,000 of them can be found in modern-day dictionaries. A study suggests that an educated Chinese know 8000 characters yet to read a newspaper, you only have to know 2000 to 3000 characters. What's even more interesting is that many written scripts in the country don't even use Chinese characters. The country's rich history, culture, celebrations, festivals, and dialects are all worth exploring. And it would take years to understand them fully or maybe that's an understatement.
Chinese Surnames

If you have seen Hollywood movies, you surely would have seen masters and monks in the caves. They definitely look inspiring while doing meditation, practicing different forms of martial arts, and guarding scrolls with Chinese scripts. Are you not curious to know how much of it is actually true?
Well, the script part is true. Because unlike English alphabetic letters, every Chinese character represents something. The Chinese culture is full of surprises, ranging from orthodox traditions to authentic Chinese foods. The same is with the words and dialects they speak. Most of them have pronunciations that are known worldwide but there are certain symbols that only natives can understand.
These characters are called Hanzi in Chinese and Kanji in Japanese. These characters or symbols have Mandarin pronunciation yet symbols are equally significant. Even though it seems difficult to remember all these characters with symbols, Chinese people can do that really well no matter where they reside.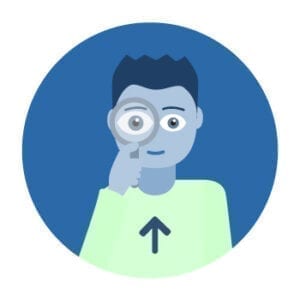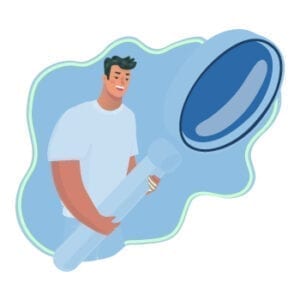 How To Find Your Chinese Name Translation?
You may not have been born in China but you can surely get a Chinese name translation. There are dozens of websites and name translation services that can provide you with your Chinese identity. But how crucial this can be in Certified Chinese Translations? These websites allow you to not only get the Chinese version of your names but also give you the freedom to enter your personality traits, your choices, etc. You can also find Japanese Name converters, Taiwan naming apps online. Some websites even provide phonetic translations of your names.
And just with a few clicks, you get your Mandarin name, along with a Chinese zodiac sign. So if you want to know your name in Chinese for fun, for business purposes, for a social media party, or even a tattoo, here we are providing you with a list of the best translation tools for names out there.
Mandarin Tools 
This is by far the most used, most trusted website for getting Chinese names. You just have to enter your English name or name of any other origin and it will translate your name into Chinese. It also asks your gender, characteristics you want to include in your name, your date of birth, etc. for and then you simply have to click Get your name. Important to know is the difference between Mandarin Chinese for China and Mandarin Chinese for Taiwan.
Chinese Names. Org
With the largest online database of Mandarin names, around 40,000 and growing, this is a great place to get your name translation. The best part, you can use it for getting the Chinese translation of English, Italian, French, German, and several other names of different origins.
Simply type your given name and family name in separate bars and get your Pinyin name right away.
USdiner Chinese Names
The software systems involved in these Chinese tools are great. Just like in this one, you just have to enter your English name and the software will pick a random way of writing your Pinyin name with different characters. If you and your friends are planning to visit Mainland China, or Hong Kong, get your personal names translated in advance.
Chinese Tools. Com 
This is another interactive and fun translation forum to get your Chinese name for Facebook ID or gaming profile. With this website, you can also get your Arabic, French, German, and even Greek names translated into Chinese.
Moreover, it also has a library where you can view Chinese boys' and girls' names. Why not pick a favorite for your next Battle Royale.
Google Translate 
No translation talk is complete without Google translation. Undoubtedly it has given businesses the freedom of transforming their content for international audiences.
The system may be wide and diverse in terms of linguistic meanings but it can't exactly translate your names into Chinese the way you'd want to. However, if you need some company name translated for a brochure, then it's great for you. It can certainly help you get things localized for Chinese speaking countries.
Chinese. Gratis
This is another one that not only gives you a Chinese Name, but also free Chinese Calligraphy of your newly acquired name. You can copy-paste it on the end of your letters or emails to your Japanese or Korean friends as well.
Or if you like you can also ask an artist to carve it on a stone and place it on your mantle.
So now that you have found many sources online, you can get a direct translation of your names into Chinese. If you have a knack for such a thing, there are mobile apps for name transformation too. You can check those out on the app store.
More systems are in the making. And engineers are working constantly to solve technical issues or eliminate errors. These could lead to incorrect translations which would actually defeat the purpose of getting a name translated in the first place.
Such an incident occurred when a vulgar translation of the Chinese president's name was published on Facebook. Later, Facebook had to apologize for the English translation of the name and provide the assurance that such an incident will never occur in the future.
So this was all from our side. You can now turn on your computer or your cell phone and check out name translation apps for Japanese, Burmese, Taiwanese, or any other lingo that you fancy. And we are sure that you can have a laugh or two with your friends. Or maybe, you can impress them with their name translations too.