(Last Updated On: April 20, 2023)
What is a certified translation?
Certified translation is an official document translation carried out by a professional translator and then verified by an accredited translation agency. The original manuscript, written in a source language, is translated into the target language while maintaining accuracy and meaning. A certified translation is typically required for official documents, such as legal or personal documents, that must be used in foreign countries or organizations. The process begins with submitting the original document to a translation company or agency. This document is then assigned to a professional translator fluent in both the source and target languages. The translator will be a native speaker of the target language and have experience translating documents similar to the one you requested. Once the translation is complete, a team of experts will review and verify it to ensure its accuracy and correctness. Finally, the translation will be notarised by an official translator to give it legal standing. Certified translation services are provided by experienced and qualified translation companies that can meet any translation requirement. These companies use only native speakers who are highly skilled and experienced in translation. The translators also have access to up-to-date translation technology to help ensure the accuracy and quick delivery of the translations. With certified translation services, you can be sure that your document will be accurately translated and ready for use in any country or organization.
When do you need it?
Regarding legal documents, accuracy, and reliability are of the utmost importance. You may need a certified translation when translating essential legal or official documents. Certified translation (notarized translation) is a process where an official translator (such as a court-approved translator) certifies that the translation accurately represents the original document. Certified translation services are most often used when presenting legal documents in a different language is needed. Some documents requiring accredited translations include birth certificates, marriage certificates, divorce decrees, diplomas, contracts, and other legal documents. In the UK, certified translations are commonly needed when applying for visas, immigration applications, and naturalization and registration documents. They are also necessary for educational qualifications, such as undergraduate or postgraduate degrees. In some instances, a notarised translation may be required. This means the certified translation must be signed off by a solicitor or notary public and accompanied by an affidavit or a declaration confirming the translation's accuracy. If you are unsure whether you need a certified translation service, it is best to contact a professional translation company that can advise you. Read more about when I do need a birth certificate translation notarized
How to get started with requesting certified translation in the UK
If you need a certified translation in the UK, contacting an accredited translation service provider is the best way to get started. These service providers have the expertise and experience to provide high-quality certified translations for any document. When requesting accredited translation services, the first step is to give the service provider your original documents. Depending on the type of document, additional information may also be required, such as the language of origin, the target language, and the purpose of the translation. Once the documents have been submitted, the certified translation service provider will review them and ensure they meet all of the requirements for certification. Once this is done, they will provide you with a quote for the work and any additional services that may be required. Once you receive the section, you can decide whether to proceed with the certified translation. If you do, the service provider will start working on the project immediately and inform you of their progress. When the project is completed, they will send you a copy of the certified translation and a certificate of accuracy. This certificate confirms that the translation meets all necessary standards and has been approved by a qualified professional. Requesting accredited translation in the UK doesn't have to be complicated or time-consuming. With the right service provider, you can be sure that your documents will be translated accurately and quickly.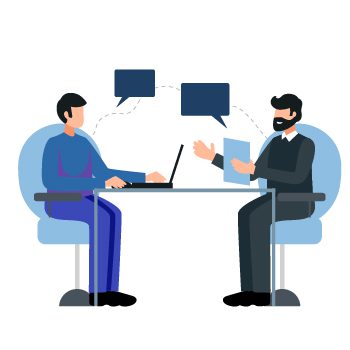 What to expect from a certified translation service provider
When you use a certified translation service provider, you can expect a quality product delivered accurately and efficiently. Certified translators are qualified professionals who understand the source material and can provide accurate translations that meet the high standards of accuracy required by government agencies, businesses, and organizations. The translators are familiar with the nuances of source and target languages, enabling them to produce accurate translations in the desired format. When requesting a certified translation, it is essential to be clear about the requirements for the translation. A good translation service provider should be able to provide detailed information about their services and rates. They should also clearly understand the type of translation you need, whether for legal, business, or general use. The translation service provider should provide a detailed project proposal that outlines all services they will provide, such as proofreading and editing, as well as any additional requirements or considerations. The proposal should include an estimated completion date and cost. After reviewing your needs, a reputable translation service provider will calculate the time frame and cost. It is important to note that certified translations can take longer than regular translations due to the additional detail and accuracy required. Some documents may require additional legal expertise if the content requires more than a linguistic interpretation. Finally, ensure that the relevant government agency or organization approves your translation service provider before making a final decision. In the UK, several professional bodies oversee certified translation services, such as The Chartered Institute of Linguists (CIOL), which provides accreditation for certified translators. Ensuring that your chosen translation service provider is registered with one of these bodies and meets the necessary criteria is essential.
Benefits of certified translation
Certified translation services can provide a range of benefits for individuals and businesses who require accurate, high-quality translations. For individuals, accredited translations are highly beneficial for providing documents for official or legal purposes, such as visa applications or immigration-related paperwork. Certified translations are also helpful for students who may need to provide transcripts from a foreign university. Employers often require this translation to understand the qualifications of an applicant who speaks another language. For businesses, translations ensure that official documents, such as contracts and invoices, are accurately translated into another language. Not only does this ensure that all parties have the same understanding of the document's contents, but it also means that businesses can avoid costly mistakes due to misunderstandings in other languages. Overall, certified translations provide both individuals and businesses with peace of mind that their documents have been translated accurately and that all parties involved will have the same understanding of the document's contents. With the help of a professional translation service provider, it is possible to ensure that your documents are accurately translated and meet all official requirements.
How much does certified translation cost in the UK?
The cost of translation services in the UK can vary depending on the project's complexity, the language pair involved, and the turnaround time required. Generally, translation prices range from around £0.06 to £0.15 per word. In some cases, additional fees may be applicable for research, formatting, and other specialized services.
It is important to note that all certified translation services providers should comply with the Translation Services Quality Standard set out by the Chartered Institute of Linguists (CIoL). This standard helps ensure consistent, high-quality translations and reasonable prices.
In addition to the cost per word, other factors that can affect the overall cost of a translation project include:
The project's complexity: Some documents, such as legal or medical documents, require more research and may be more costly to translate than others.
Language pair: Translating from specific languages into English may be more expensive than translating from English into those languages due to a shortage of qualified translators.
Turnaround time: Faster turnaround times will typically increase the cost of a translation project.
Getting an accurate cost estimate before beginning a translation project is essential. Reputable translation service providers should offer free quotes for their services so that clients know exactly how much they will be charged.