(Last Updated On: February 26, 2022)
Certified Translation Services – Danish to English
If you are looking for a certified translation of Danish to English, you are in luck! The Danish to English translation service is now available through the internet. There are numerous benefits to using this service, and you can get your documents translated within seconds. You can learn the language in just a few weeks, and it can help you become more fluent in both languages.
This is a convenient way to communicate with people who speak either language. We can relieve you of the burden of managing the entire translation process. We have extensive experience with both WordPress and Magento, and we can assist you throughout the translation process as a whole. Our main goal is a high-quality translation!
Old Norse
The language of Denmark is a descendant of Old Norse. It is one of the best original translation services. The alphabet is Latin-based and contains 31 letters, including upper and lower case. The language has its own words for everyday items in modern life. As a member of the European Economic Area, Iceland's business sector has overgrown, and the country is beginning to see more visitors. A certified translation of Danish to English can make the difference between success and failure for businesses. A second translator examines the translations to ensure their accuracy in translation and formatting.
In addition to standard translation services, certified Danish translators can also translate other types of documents—certification of legal translation services for translations from Danish to English and English to Danish.
For example, if your website is in Icelandic, you can request a translation from the Icelandic language. These services provide the highest level of accuracy and speed in the industry. A good translator can translate all kinds of documents, from contracts to emails and anything in between. They will even provide you with a copy of the documents you need. If Denmark has no representation in education and none of the preceding scenarios apply: Original translations stamped by another EU/EEA country's embassy.
Certified Translation Danish to English
If you need a certified translation of Danish to English, you can get it done through NordicTrans. An all-in-one translation service, not only do we provide Danish translation to English, but we also provide other translation services. Our native translators have a good grasp of their language, so your text will have the same meaning in Danish as it does in English.
The leading Danish translation provider, The Native Translator, is the best translator for Danish documents and texts. Our Danish to English translators is either native translators or bilingual speakers of both languages to provide accurate translations. They have expertise in financial document translations and are highly qualified to handle them.
They can translate any financial record, from credit cards and bank statements to immigration documents and invoices. Using a reliable translator will ensure the accuracy of the text and your business's integrity. It will also give you peace of mind, as the translation will be certified by a third party.
The certified Danish to English translation is often needed when legal documents need to be translated. The process is usually fast and cost-effective. A professional Danish to English translator will have an expert in your field and have the necessary expertise to make your documents error-free.
However, you can choose to pay extra for an online translator if you are unsure of the language or are not satisfied with the results. The Danish to English translator will provide you with an instant quote and send you the files on time. Our legal translators are qualified in linguistics and legal, ensuring an accurate translation.
Do We Provide Certified Translation for Immigration?
As an all-in-one translation agency, we also provide translation for immigration from any language into English. When you need a certified translation of Danish to English, you can choose to have it done by a company with an advanced certification program. Translation services are classified into several categories.
The services that we make available Professional translation services from Danish to American English are available. This service is most commonly used for financial transactions and court cases. It is not expensive and can be completed within a matter of days. It can be delivered to any place in the world. And because it is an official language, you can trust it to be accurate. Your translation will include a certificate of accuracy for each document.
A certified translation of Danish to English is essential if you need to send or receive documents in the country. If you need a document translated from Danish to English, you must ensure that the translation is accurate and free of errors. Language is a common barrier for international business, and you want to make sure that you are communicating correctly. The language will be a valuable asset, and you need to make sure that it is clear and understandable.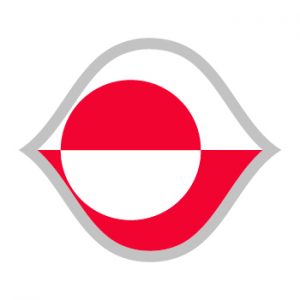 The Danish Language
The Danish language is highly versatile, and you can find a qualified Icelandic translator online. A certified translation will help you communicate with clients and business partners in a different language. You can also use a free online Icelandic to English translation service, which can be used for financial documents, immigration documents, and other essential documents. Many people will find this service helpful, as it is not much more expensive than different translations.
Icelandic to English-certified translations are the most important documents that you need to protect. It would be best if you had a certified translation to ensure that it is accurate and legal. In addition to translating legal documents, certified Icelandic to English translations are also helpful for financial transactions. A quality translation will ensure that you get the most value for your money. There are many benefits to this type of service. The translator will work with you to ensure that the document you receive is accurate.
Benefits of Machine Translation
Machine Translation (MT) enables multinational companies to translate material at scale by utilizing "machines" such as Google Translate. In many cases, it is found as a tool that has been included in localization systems and is employed by businesses that want to reduce their translation expenses. Depending on the amount of content to translate, Machine Translation can deliver translated text in seconds. This, together with the following benefits, keeps organizations using Machine Translation:
Fast and does not require vetting and managing of translators
Cost-efficient for large volumes of translations
Reduced time-to-market due to faster translation delivery
Flexibility from several Machine Translation source engines
Adaptable, programmable, and developer-friendly