(Last Updated On: July 31, 2021)
Communication is the sole source of exchanging ideas and opinions between different minds. It can be either verbal or in written form. As the world has become a global village, businesses are growing and expanding over to more than one country. Foreign languages are also being introduced to new countries because of these expanding businesses. As these languages are mostly unknown to the natives of the other country, a need for translation services would arise. With the rise of the need for translation services, translation companies are also becoming short of translators.
It has led to new job opportunities but all in vain. Lately, companies offer new job opportunities only to translators who have expertise in more than one language, especially in unique and unfamiliar languages. Being an exception, our company provides accurate Icelandic translation services. We would like to consider a language that is not very commonly spoken and people are not familiar with.
Icelandic translators are not easily available since it is not an international language and does not amass many speakers worldwide. Let us take into account, all the essential details about the translation services for an accurate translation of Icelandic. It would be rare to find some agency or a company that offers accurate translation services for the Icelandic language.
Icelandic translations would also require to be done by professional translators as it is a very unique and uncommon language. We would briefly educate you about Iceland, the Icelandic language, certified translation services, our standards and aims of good Icelandic translation, and why you should consider hiring us for your translations.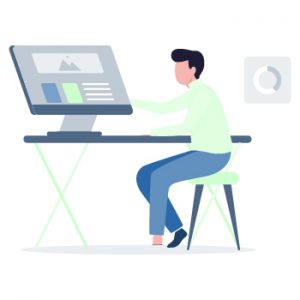 Unfolding
Every day, people travel from one part of the world to another to secure a good future for themselves. These travels may be for more than just exploration of different corners of the world. Businessmen and agents of different companies travel to sign business contracts and to expand their businesses to other territories. This business expansion would likely face a challenge, the difference of languages.
As a result, this difference of languages would demand a translation service that can easily and professionally translate different documents. The company that provides should be able to translate any document regardless of their type. The document maybe a legal document, a financial document, a corporate document, or any other kind of document.
Iceland, an island country
Iceland is an island country that is situated far away from other countries. It is termed as a part of the European continent but it does not share land borders with any European country. This Nordic country has a very low population density. Iceland's geographical regions are mainly famous for their active volcanoes, hot springs, mountains, glaciers, and lava bodies.
Iceland gained independence in 1918 and became a republic in 1944. Previously, the Danish Kingdom and the French Empire ruled it as a colony. The country ranks first in the global peace index and fourth in the human development index. It is the only country that runs completely on renewable energy.
The Icelandic language
The Icelandic language is a North-Germanic language that is closely related to Faroese and Norwegian dialects. Icelandic is not a very popular language as about only 0.3 million people understand and speak it. It is the National language of Iceland. Its written form is quite similar to Faroese but both of these languages are not mutually intelligible.
Icelandic developed from Old Icelandic which is a dialect of Old Norse. Iceland made Icelandic its national and official language. Iceland is a constituent of the Nordic Council but still, it uses only Danish, Swedish, and Norwegian as its working language.
What is a Certified Translation?
An original document that has been precisely translated into a different language and contains a "certificate of accuracy" is known as certified translation. A certificate of accuracy is a written statement provided by the translator that verifies the authenticity and accuracy of the translation of the document.
The certificate of accuracy acts as proof that an experienced and professional translator translated the document. A certified translation is completely different than a notarized translation. A government official or any other notary figure stamps or signs the translated document to make it a "notarized translation".
Certified Icelandic Translations to English
We have professional and experienced Icelandic translators that have been delivering error-free and certified Icelandic translations to our clients. It takes a huge amount of experience in the field to deliver flawless translations. Translating an uncommon language like Icelandic is even more challenging but our translators never let us down.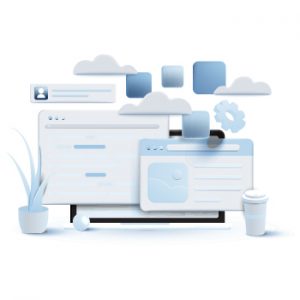 With their problem-solving strategy and experience, they have been providing our clients certified Icelandic translations to English. As they have been doing it for quite some time, they can translate Icelandic into English very accurately without contemplating for a second.
Characteristics of a good Icelandic translation
A good, certified Icelandic should have the following qualities to keep up with the standards and to gain customer satisfaction:
The translation should be accurate. As Icelandic is a very not-so-popular language, there might be a hurdle in translating some words. We understand, it is not very possible to translate word to word but it should not contain a different or even a slightly changed meaning. We do not compromise on accuracy and neither would anyone else.
There should be clarity in the translated document. The translator should not mix up two different contexts as it would confuse the client or the audience. A translated document that has clarity also possesses good readability.
The translators should not load the translation document with bogus and irrelevant information just to make it sound appealing. It would refract the attention from the main concern or topic.
The translator that did the translation of the document should recheck the translation at least once or twice. He should re-read it to not only just eliminate unnecessary errors in grammar or vocabulary but also eliminate any impurity in the tone of the translation.
Our aims
We purvey the best Icelandic Translation Services among our few competent translation companies. We aim to deliver the translations within the requested time. Our translators provide a certified and simple English translation of Icelandic.
Our company aims to provide quality translations to the clients. For clients, who are not financially very wealthy, we deliver affordable translations. Our company is contemplating expanding further by delivering legal translations, academic translations, and financial translation.
Why should you hire us?
In contrary to other companies that deliver Icelandic language translation, we prioritize translation quality and customer satisfaction. We do not compromise on the accuracy and clarity of our translations. Since we have started our organization, we received thousands of positive reviews from our clients which makes us deliver translations better than ever.
There's a one in a billion chance of any errors in our translations but if any of our clients do not get satisfied with our translations, we reconsider their application and make significant changes to satisfy our customers.
Our word
In final words, it is not so easy to look out for a trustworthy translation company that can provide you with good translations. Even if you find one, they may not have Icelandic translators. Some companies even accept your documents, that need to be translated, just to make a good amount of fortune when in reality they do not have professional and experienced translators in that particular language.