(Last Updated On: June 22, 2020)
Native Dutch translators will be a great asset to your team, especially if you have Dutch clients or partners. Hiring such employees is a necessity if you have a customer care department working with Dutch clients.
Translating Business Correspondence
You will also need to hire native translators in your team if you need someone to translate regularly your correspondence with Dutch companies and clients. It is also a good option to use the services of a translation agency specialized in Dutch.
Where to Get Native Dutch Translators?
If you are in need of professional native Dutch translators, the best way to find them is to use the services of a recruitment agency. The staff of such agencies knows how to find the right people for your team. Be sure to point out directly the requirements that the perfect applicant should follow. This will help the recruitment agency make a precise selection.
Another option is to post your job offer in some forums on professional development. This will cost you less but might not be as effective as using the services of a recruitment agency.
Have Adequate Expectations
You should have in mind that having native Dutch translators in your team is not a cheap investment. You should be able to pay these people a high salary. Because there are not too many native Dutch speakers available, you need to offer an excellent remuneration package to attract them.
When you already have hired one Dutch translator, he or she might be able to recommend someone who they know to have excellent Dutch language skills. When you are in need of such employees, always ask the people around you whether they know someone who is suitable for the position. Many employers find the right employees this way.
Still, additional costs do apply when you hire more employees, so keep in mind that if you intend to use in-house translators. If your business doesn't need translations on a daily basis, your best bet is to use a translation agency whenever you need Dutch translations.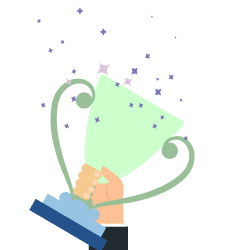 Native Dutch Translators
If you are looking for native Dutch translators, you should not expect to find them on Facebook or Instagram. It's not that they don't use these platforms or they are against social network but their professional profiles are rather established somewhere else. When translators intend to showcase their services and expertise, they do that on business platforms, places that are specifically linked to businesses and individuals who could need their services.
LinkedIn
Linked In is a very famous and prospective platform for freelancers and service providers. It is accessible for a global audience and people can portray their profiles the way they want to. Even translators use linked in to get accessed by people or companies who might need their services.
Freelancing Websites
Places like Fiverr, Freelancer, Upwork and People Per hour are also good for searching native translators. It might take a while though, as you have to go through their ratings, their rankings and even the reviews that they have received.
Nordic Trans
Or if you are looking for a convenient solution, Nordic Trans is the right one. Nordic Trans have native Dutch translators on board, they are ready to take on all sorts of translation services regardless of the industry.