(Last Updated On: November 18, 2023)
Putting multilingual HR and employees all in one place is a difficult task for every HR department. Several studies have clear highlights how the language barriers with employees impact their training, productivity, optimism, and well-being. These factors can cause serious problems such as high employee turnover, customer care service issues, and other legal problems, which all can generate an earthquake in the company's bottom line.
Any multilingual company wants to have its employee handbook translated in an appropriate language to make sure efficiency and safety in the workplace. Having a professional employee handbook translation not just makes good employee relations sense, but it also supports Company financially.
So, whether you need a staff handbook translation to improve the communication among your employees or if you want to expand your business overseas, you need to find a reliable agency to get a professional translation of these important documents.
If you want to know about employee handbook translation in detail, this article will surely help you to have enough knowledge. We will discuss what exactly the employee handbook meaning is? Why do we need its translation? And from where do we get it? So, let's just have a look at it!
WHAT IS THE EMPLOYEE HANDBOOK? 
An employee handbook is a tool of communication designated to protect the rights of the employer and his employees. The employee handbook definition but just describe the rights and obligation of each employee in the workplace, but it includes the legal rights of the employer as well.
In addition, it contains policies, procedures, working conditions as well as the performance expected from an employee. It also helps to shape a positive organizational culture. So, it is very crucial to let you employees clear about the goals, aims, rules and regulation of the company.
Companies in the US and all around the world hire multilingual employees from different cultural backgrounds. When employees speak a different language, it becomes essential to get the translation of the handbook in order to introduce your company's rules in the language of employees.
Although a company is not bounded by law to maintain a handbook, many companies do. Having a well-mentioned handbook is becoming essential day by day, due to the rise in workplace sexual harassment cases and misconduct. That's why international companies with multilingual staff all over the world typically get the translation of the employee handbook in each local language.
WHY EMPLOYEE HANDBOOK TRANSLATION IS NEEDED? 
An employee handbook describes the guidelines and policies of the company's operations. Other names of it are staff handbook, employee manual, or company policy manual. It elaborates the information about the company in detail that includes the company's goals, values, policies, weeks of holiday, paid-time-off, hourly wages, procedural rights in disciplinary situations, and expectations from employers and employees.
Competitive markets make you be on "GAME" every day. The chance of success and to stand apart in the market is only possible when employees work together under shared company targets and a set of values.
Successful companies make sure that their employees are taken care of in a good organizational culture where everyone can bloom and grow. Providing a well-constructed employee handbook to non-English speakers in their native languages sets the foundation for a strong-rooted company. This investment will surely pay off greatly in the end.
In today's world, the cultures under a shared company are more diverse than ever. Employees of different cultural backgrounds work side by side in a company. In order to get the best out of employees, company needs translation of handbook. That's the only way to keep every employee on the same page.
TYPES OF EMPLOYEE HANDBOOK TRANSLATION 
There is a wide variety in the types of the employee handbook, some of them are:
Employee Safety handbook translation
Business Ethics Translation
Medical Benefits handbook translation
Instruction employee handbook translation
Codes of conduct translation
Human resources handbook (HR handbook) translation
Office procedure handbook translation
It is very important to make sure that the translation is error-free because even a single mistake can cause a wide range of misunderstandings and legal implications. So, the importance of hiring a qualified employee handbook translator is essential.
The translator must have a clear understanding of not just the policies, but also the new market missions and trends. The employee handbook must be simple, easy to understand, and free of buzz words like another normal handbook so that a wide range of individuals can easily understand it.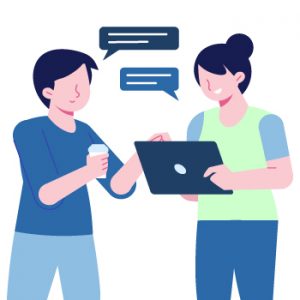 The content should set out the basic and logical concepts before digging into more complex topics. All types of employee handbooks are both educational and in terms of nature, and a better understanding of it according to the source language will help a lot when it gets translated into the target language.
EMPLOYEE HANDBOOK TRANSLATION-HOW IT WORKS? 
To get the translation for the employee handbook, you just have to follow these simple steps:
SELECT YOUR SERVICE 
The first step that you need to do is let the translation agency know which service you want (such as select the employee handbook translation). Then select the language for employee handbook.
SELECT THE SPEED 
The standard turnaround time for the translation is 1-2 business days but if you need urgent services you can select the desired turnaround.
SUBMIT YOUR DOCUMENT 
Simply submit a scanned picture of your document or you can even email a PDF file as well.
FINALIZE THE ORDER
Checkout and finalize the order, if you need any additional requirement you can ask you translation service provider.
HOW MUCH DOES IT COST TO TRANSLATE A HANDBOOK?
Well, it depends! The translation of your employee handbook will depend on the source and target language as well as the length of the document. You can get an exact and instant estimate for the translation of your staff handbook by using an online translation quote tool.
All you need to do is just drop and drag your handbook; select in which language you want to get it translated and get a free quote within seconds. If you are satisfied with the price and all that, then you can complete your order easily by click Checkout.
WHERE TO GET YOUR EMPLOYEE HANDBOOK TRANSLATION AT AN AFFORDABLE PRICE? 
If you are running an international company, and looking for a reliable yet the most affordable translation agency to get the translation of your company's handbook for new employees, or any other legal document then you are at the right place. We here at Nordic Trans provide the best quality employee handbook translation services.
Our experts can help you to cover the communication gap between you and your non-English employees. Our agency translate all types of handbooks, whether it's a business ethics handbook translation or codes of conduct, we never compromise on the quality standards. We will translate your company's targets, set of values, and ethics for optimal communication with your employees.
We promise you 100% accurate and high-quality results with on-time delivery services. Our experts know how to maintain the flow while keeping the legal aspect in mind. So, if you are looking for an affordable service, you don't have to go anywhere; visit our website, get the most affordable quotes, and place your order. Worry less and Contact us today!