(Last Updated On: January 17, 2022)
Where to get English to Soninke translation?
We are moving into the future at a very fast rate. From telephones to languages, everything is evolving at a speed greater than we think. But, time is not always the same everywhere. We have developed and evolved as humans because we live close to each other, communicate and interact. Communication and interaction help us take new ideas from each other and shape them into reality. While on the other side, people living in far islands and countries where resources such as petrol and natural gas are not present, are less developed.
The continent of Africa is a good example of it. Once, it had all the riches but due to colonization and wars, it lost nearly all of its resources. In other words, there is now only poverty, famine, war, political instability, and economical crisis. In every nation, there are revolutionary figures. Likewise in Africa, there are some people who aim to change the fate of their continent. Hence, they are trying to expand the methods of communication to receive as much information about technology and stuff so that their countries also develop.
Foreword
In this constant struggle of learning and adopting things that they are not familiar with, they try to create new passageways of communication. As you know, translation has always served as a way of interaction between different communities of the world, its role is also to be discussed here.
The way translation brings people from different corners of the world together and helps them share ideas is very clever. The language that we are going to discuss today is Soninke. We will elaborate on how these English translations of Soninke play an important role in the development of West Africans. Above all, we will also guide you on how to get English to Soninke translation in case you or any of your fellow needs.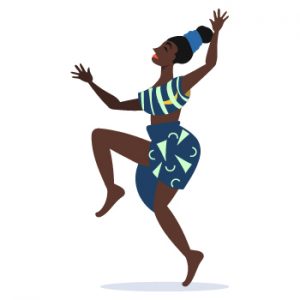 Mali, the home to most Soninke Speakers
The Republic of Mali is the official name of Mali, a landlocked country in West Africa. Amassing an area of about 1,240,000 Kilometers square, it is the 8th largest country in West Africa. The population of Mali is about 19.1 million, and 67% of it is under the age of 25 according to the census of 2017.
Bamako is the country's capital and the largest city. Gold is the country's largest natural resource, making it the 3rd largest exporter of gold in the African continent. Mali is also a major exporter of salt. The official language of Mali is French but its national languages include Arabic, Soninke, Fulani, and Mandinka as well. Mali inhabits the largest population of Soninke speakers in all of the African continent.
The Soninke Language 
The Soninke Language is a Mande Language that the Soninke people of West Africa speak. Its other names include Azer and Serakhulle. There are about 2.1 speakers of this language and most of them live in Mali. On the other hand, Senegal, Ivory Coast, The Gambia, Mauritania, Guinea-Bissau, Ghana, and Guinea also hold a significant population of Soninke speakers. Mali, Senegal, Mauritania, and The Gambia have granted Soninke the status of a national language. Soninke belongs to the Niger-Congo family of languages. It is a homogenous language and has only minor phonological, lexical, and grammatical variations. Moreover, it is closely related to the Bozo Language.
Can anyone learn Soninke easily?
First of all, let us make it clear to you that nearly anyone in the world can learn nearly a language. It all depends upon your motivation. If you have the motivation and the courage to do it, it would not be a big deal. After making a mindset to learn Soninke, all you need is a good tutor or service which can help you learn it. Soninke is comparatively less popular than other African or Niger-Congo languages.
Therefore, there are very few online tutors and services that can help you with learning to read, write and speak the Soninke language fluently. Not to forget that Soninke might not be a popular African language but it is surely one of the easiest among its types. Moreover, it is closely related to the Bozo language. Long story short, anyone can learn the Soninke language easily.
Is the Soninke Language worth learning?
Yes. Learning the Soninke Language is definitely worth it. Learning it will help you take a deep glance at the African continent and, experience and understand Africans at a closer angle. You would very likely get familiar with their culture. Moreover, this would help you develop the motivation to learn a few other African languages. As a result, you would be able to speak more than just one language.
This will greatly help you excel in your business especially if you choose to become a translator. Most of the African languages are closely related to each other in terms of grammar, phonology, and lexicon. Therefore, you will find it even easier to learn these African languages.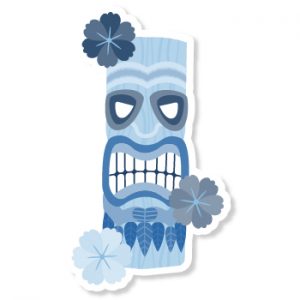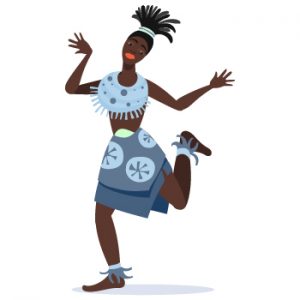 Where to get English to Soninke Translation?
You can order English to Soninke translation either from the translation companies or you can head over to the Internet. There are numerous translation websites. Make sure that you choose the right one. Firstly, do research about the translation agency and see if their customer reviews are positive.
Secondly, head over to their website and upload the original document or piece of writing of which you want the translation. Make sure that the document doesn't get blurry or pixilated while uploading. Thirdly, enter the translation details such as the language you want the translation into, the date by which you want it, and if you want it to be casual or professional. Lastly, choose if you want to certify or notarize the translation. In addition, enter your credit card details and complete the payment method. You would be delivered your accurate translation within the next few working days.
Why there is a need for English to Soninke Translations?
The literacy rate is not the same all over the world. Some people are literate, therefore making new inventions and discoveries. On the other hand, some regions of the world lack basic resources such as electricity, and clean water, let alone education. People living in these regions are not advanced. We cannot make a sudden change but we can create something that can cause it.
People in West Africa would usually do not understand English either because they cannot afford English education or the spirit in them might have died. To skip this step, and feed their minds with new pieces of information without facing any language barrier, we can get Soninke translation services. This will help them know more about the world and the recent discoveries without having the need to learn English. Is English a Scandinavian language? Just click here to know.
Afterword
In conclusion, language translation itself is very beneficial for humanity but English to Soninke translations are even more beneficial. These kinds of translations help people from Africa, where the literacy rate is not very high, get educated on things they were not very likely to be educated. After all, an effective translation is a means of bringing people from different corners of the world together and eliminating language barriers.
As of now, we have detailed you on how and from where you can technical translation of English to the Soninke language, it should not be a big deal finding a professional translation company on your own. As we have always said, choosing the translation company is the most important step so choose wisely.