(Last Updated On: October 26, 2023)
The world of translation is a complex tapestry of linguistic bridges, where translators bridge the gap between languages and cultures. One intriguing intersection is the English-German language translation, which entails a series of unique challenges due to their distinct linguistic roots, historical context, and cultural nuances. In this blog, we will delve into the intricacies of translating between the Germanic language of English and the native language of German speakers. We will explore the hurdles that translators face when bridging the gap between these two European languages and how they navigate these challenges in the translation process.
Understanding the Germanic Roots
To comprehend the challenges faced in translating between English and German languages, it's crucial to acknowledge their shared ancestry. Both languages belong to the Germanic language family, which also encompasses other languages such as Dutch, Swedish, and Danish. English, as we know it today, is heavily influenced by its Germanic roots, thanks to the Anglo-Saxon settlers and their interactions with Germanic tribes. However, English has undergone significant transformation due to influences from Latin, French, and other languages, resulting in a plethora of loanwords and divergent sentence structures.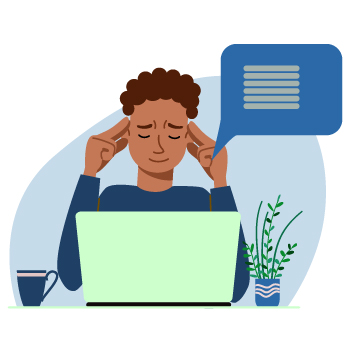 Diverse Vocabulary and Sentence Structures
Working as a translator, English speakers venturing into the world of foreign languages, specifically the English-German pair, encounter various hurdles. The primary challenge lies in the significant divergence between English and German in terms of vocabulary and sentence structures. English speakers, due to their linguistic versatility, frequently employ a more diverse vocabulary, sometimes incorporating words borrowed from Latin and other foreign languages. In contrast, German language relies heavily on the creation of compound words, which, for English speakers, can often become a linguistic puzzle. To navigate this linguistic maze effectively, English speakers must possess a deep and comprehensive understanding of both languages. Only by doing so can they ensure that their translations accurately capture the nuances of the source text and maintain the integrity of the message in this foreign language context.
Cultural Nuances and Idiomatic Expressions
Translation is not just about converting words from one language to another; it's also about conveying cultural nuances and idiomatic expressions. English and German native speakers have their unique ways of expressing ideas, emotions, and concepts. Translators must navigate these differences to ensure that the target language retains the intended meaning and emotional tone. This task requires cultural sensitivity and an in-depth knowledge of both languages and their native speakers.
The Role of Translation Studies
Translation Studies is a field that has gained prominence in recent years, offering valuable insights into the translation process. Researchers and scholars in this field, often affiliated with esteemed institutions like Cambridge University Press, delve into the challenges of translating between various language pairs, including English and German. Their work informs practicing translators and provides essential guidance in overcoming linguistic obstacles
Official Language Variations
Germany, as an influential European nation, has a rich linguistic tapestry, with regional dialects and variations in vocabulary and pronunciation. Officially, standard German is the recognized language for formal documents, but regional differences can pose a challenge to translators. In contrast, English, spoken in countries like the United States, the United Kingdom, Australia, and Canada, comes with its own set of variations and idiomatic expressions. Translators must navigate these variations to ensure that the translation resonates with the target audience.
Conclusion
Translating between German and English languages is a task that requires a deep understanding of the linguistic, cultural, and historical context of both languages. As two Germanic languages, they share a common ancestry but have diverged significantly over time. Translators must grapple with vocabulary disparities, sentence structures, cultural nuances, idiomatic expressions, and official language variations.
The challenges in this language pairing are real, but they are not insurmountable. With a strong foundation in Translation Studies and a commitment to continuous learning, translators can bridge the gap between these two European languages successfully. Understanding the roots of these languages and appreciating their unique strengths and complexities is key to creating translations that resonate with both English and German native speakers.