(Last Updated On: June 24, 2020)
There are three key ways in which you can increase the productivity of your team through a well-chosen translation management software. The first way is to provide the human translator with an appropriate software tool. The second way is through translation memory which allows users to understand content. The third way is to choose a team and a project manager which will share quickly and without problems all relevant information between translators and clients.
What is a translation management software?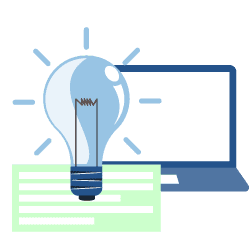 Context is Everything in Translation
Simply put, a translation management software is a software some translation companies are using, which allows them to manage projects from one central location. In this software, the project manager can create a quote, the client can see the quote and approve it, then, from the same location, the manager is able to get in touch with the translators and proofreaders and assign them to the project. Also here, the manager is able to follow the project and make sure any relevant information from the client is passed over to the translators.
A translation management tool is a must when working with multiple projects and a multitude of translators.
In the translation of a text, it can never be expected that the same words that will be an example of English language will have the same connotation in some other language. A literal translation would have a result with bizarre and silly content. No matter how logical some sentences can sound in one language, speaking the same word arrangement in a different language would have no sense. Even more, the same words in different languages ​​may have different meaning. A good translator should be able to overcome this linguistic vacuum. A perfect assessment of the audience the translation is intended for, should be made, in order to know which direction to pursue in the meaning of the text. Ultimately, the meaning of the original text must be preserved, regardless of the target language.
Sometimes, Good Memory is Good Enough
If you continuously work with the same team of translators who are dedicated to the translation of related texts, then they will certainly in the future provide you with the same context of your translation. In many such cases, when it comes to updating a part of a previous text, the translator is given the freedom to preserve intact, part of its previous version. Even if there is a fundamental change in a text, it is important to have access to earlier versions, so that it can be made to be consistent with previous versions. If you always use the same translation team, this stage is easily applicable. But if you are using a different team, then you can get a translation that may, according to the wording, have similar ideas and may be useful, but customers are not accustomed to this. This plays a key role in achieving consistency of each new translation or updating only the exact place which you need to change, without changing the connotation of the entire text.
Helping Everyone Stay on the Same Page
Internal communication between different departments in a translation company is an effective tool of great importance as it allows for projects to be completed quick and with no delays, and this is where the translation management software comes to aid.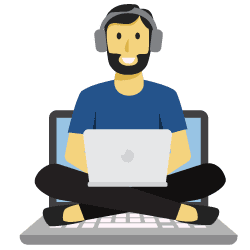 Computers were created to handle tasks for humans, but software are the real winner on our computers. They manage a lot of things for us. They are the silent warriors that fight for our comfort and bring us victories. Without the help of software, a lot of our tasks will never be completed. There was a time when downloading a reliable software was pretty hard. There were viruses disguised as software everywhere. Although there are still plenty of scams out there, most software have become easily accessible.
The translation management software is a software that helps humans in the complex task of translation. Although there are multiple online tools that claim to translate texts, it is only through the hands and minds of human translators that a perfect translation can be carried out. What translation management software does is help humans as they try to finish their task in the best way possible.
The difference between success and failure, is how you will focus on the effective utilization of cooperation between staff, time and money that you spend to establish a platform that will attract your customers. Good translation management software gives human productivity a powerful boost, but translation has always been and will remain a human skill.