(Last Updated On: July 28, 2020)
 There are specific things about every country or region that other outsiders have no idea about. You can't expect them to know the facts when they have had zero interactions with your world. This is why people have assumed hilarious things about Australia. But they are not facts until they are based on the truth. However, if someone has never been to Australia, they will continue to believe in their assumptions unless they are corrected by a person. You can't expect from someone to know that Washington D.C. and the state of Washington are two different places if they have never been to the US. Some people in the US don't know about this fact so it is okay if outsiders aren't aware of it either.
But for those who have known this fact all their lives, it is pretty surprising to learn that some people are unaware of it. They may even go as far as to call those people ignorant for not knowing the location of the state of Washington. There are also certain inaccurate facts which get misquoted so often that they become a part of the everyday vocabulary. There are a lot of phrases we use today that are not based on any fact but they have been around for long enough that they look pretty close to the truth.
A lot of people in the world have confusion about Scandinavia and Nordic. They think the terms can be used interchangeably. But that would be geographically incorrect. The Nordic region is bigger than Scandinavia, includes more countries, and subsequently more people. Scandinavia is a tight-knit group whose people share a much stronger bond and have similar languages and customs.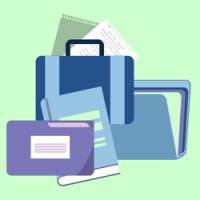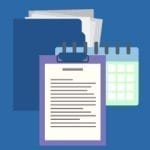 The states of this region and their people share a lot of things. Even the culture prevalent in the area is referred to as the Nordic culture and practiced by all the people of the region. However, that doesn't mean that the people of these states do not have their separate customs and traditions. They also have their different tongues which may have some similarities but are still considered separate from each other. Here is a list of languages spoken in the region:
Icelandic and Some Facts About It:
It is the official language of Icelandic and is spoken by 314,000 people. It is closely related to Faroese but the two are not mutually intelligible. Icelandic developed to be very different from other North Germanic tongues. It also does not share similarities with English and German, unlike the other members of the group.
Majority of the speakers of Icelandic live in Iceland. A small portion lives in Denmark. You can also find 5,000 Icelandic speakers in the United States, and a small number of them in Canada. Iceland takes many measures to ensure that the national language survives the hand of time and does not become endangered. Since it is a complicated tongue, not many outsiders learn it.
Facts About Faroese:
The language of the Faroese Islanders is spoken by about 72,000 people. It is closely related to Icelandic and as a result, not that similar to other North Germanic tongues. It descended from Old West Norse like the other members of the group. In its written form, it resembles Icelandic a lot, but the speakers of the two cannot understand each other. A significant amount of its speakers live in Denmark.
Facts About Swedish, Norwegian, and Danish:
Due to the similarities between the three, it is better to study them together. Between them, they have 20 million native speakers. They are mutually intelligible even after developing many new features. In their written form, the similarities are more prominent and can be noticed easily even by the non-native speakers. But when it comes to the spoken form, only the native speakers of the three can understand other tongues. The three languages also share some similarities with their distant cousins English and German. The three are written in Latin script. The alphabet used in Denmark is closely related to the one in use in Norway. Swedish share more features with English but it is Norwegian which is closest to the language. The pronunciation of the two are quite similar.
Out of the three, Danish has the most distinct pronunciation. Norwegian and Swedish have phonetic similarities for the most part, but they Swedes have problem understanding the Danes. However, the vocabulary of the three vernaculars is pretty much the same which makes things a lot easier. The Danes use a distinct system of pronunciation which is why their spoken words sound completely different from the written ones. This is why sometimes they get told to write whatever they are trying to say when they are talking to a Swede to make things easier for the both of them.
All the tongues spoken in Nordic countries belong to the same language branch of the Indo-European family. But there are no groups on earth with completely the same features. However, the Nordic languages and especially the one spoken in Scandinavia share a lot of similarities and such connections are rare in a world full of differences. Maybe the differences between the three will increase with time, but for now, the people of Sweden, Norway, and Denmark can enjoy being able to understand each other.