(Last Updated On: July 28, 2020)
Deciding a career path is not something you can do in the spur of a moment. You will have to think long and hard about it before you can make a decision. However, deciding the career you want to go in is one thing; being able to achieve that dream is another thing entirely. Sometimes, a person may not have enough money to get a college degree, and therefore, they won't be able to pursue their goals. And sometimes, a person may not know where they can get the degree; they need to enter the career of their choice. If you plan on becoming a linguistic expert, then you will have to enroll in an excellent program to get the necessary training.
List of 20  Best Translation Training Courses Online:
If you are wondering how to become a translator, the programs offered by the following institutes can help:
Florida International University:
Whether you are looking for online courses or in-person classes, the program offered by FIU is the best one you can find. You will have to start with two introductory courses. Once you are done with them, you can select four specialized courses to get a good grasp of the subject matter.
Kent State:
If you are looking for a program that gives you an overview of different linguistic fields, then the two years MA offered by Kent State can be the right choice. You can get this degree online or by attending classes in person.
The University of Surrey:
Are you a linguistic professional and want to improve your skills? The 48-month long Ph.D. offered by the University of Surrey is a great option. The linguistic research center of the university is known for its efforts to improve the quality of translation services around the world.
Middlebury Institute of International Studies at Monterey:
If you are looking for options in Masters degrees, then the programs offered by this institute will impress you. Not only do they teach translation but also localization and conference interpretation. This way, you can branch out in your field while becoming better at linguistic services at the same time.
If you are looking for an institute that offers research facilities as well as a good degree in translation, then the State University of New York is worth checking out.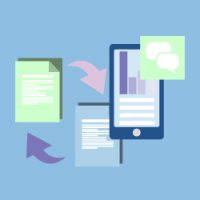 The University of Puerto Rico – Río Piedras:
The University of Puerto Rico is offering one of the best Spanish translation programs in the world. You can do the one-year Masters both full-time and part-time, depending on your schedule.
University Saint-Joseph:
The opportunities for English speakers in an Arabic country are endless when it comes to translation. And if you are looking for the right steps how to become a translator of Arabic, check out the MA in translation by University Saint-Joseph.
Swansea University:
Being an English speaker does not mean you can become a translator of it. But the MA degree offered by this institute can make you a linguistic expert.
Africa International University:
The two-year degree offered by this Kenyan institute will help translators in refining their skills and prepare them for new challenges in the field.
Universitat Rovira i Virgili:
This Spanish institute offers online and in-person degree programs for translators. Anyone in Spain who wish to become a Spanish translator should check out this degree.
The University of Nottingham Ningbo China:
A full-time MA at this institute might sound challenging, but it will be worth it when you start getting projects to translate Mandarin to English.
University of Rochester:
If you are a literature student who wishes to become a translator, then the University of Rochester has the best program for you.
University of Strathclyde: Faculty of Humanities and Social Sciences:
This institute offers an MSc in Business Translation and Interpreting, which is the most in-demand linguistic service. So, join the program if you wish to become a business translator.
University of Dundee:
Along with English, you can study two European languages in the four-year Honors program offered by this institute.
The University of Texas:
The Masters and Doctorate programs offered by this institute focus on the individual interests of students, but also provide them a general education about the linguistic field.
Boston University:
If you are looking for a professional certificate program, this institute offers one where you can study interpretation in legal and medical fields. You can choose from Spanish, Chinese, and Portuguese to specialize in.
University of Illinois:
There is a separate school under UoI for students who wish to study translation. They can enroll in online courses or study at campus.
Arizona State University:
The program offered by ASU teaches students both translation and interpretation at the same time. Healthcare and legal linguistic education is given more importance at ASU.
University of California, Riverside:
If you are a working professional, then the ten-month long program at this institute can prove to be helpful for you in your field.
University of Massachusetts Boston:
Two courses are taught to students during the one-year program offered by the UoM. Students will learn about legal, medical, and technical linguistic services during the classes. The program is available online.
Studying translation may sound scary, but if you choose the right program, it won't be challenging for you. With the help of the right curriculum, you can train yourself and become the best linguistic services provider in the industry. So, do your research and choose the right institute for your translation training course.