(Last Updated On: March 29, 2022)
Scottish Language
Scotland is a country that is part of the United Kingdom. However, the question of whether the British and Scots have more similarities or differences can still be considered open. Despite this geographical proximity, Scotland is quite different from England, and the Scots are not so similar to the English or the Irish. By 1850, the Scottish Gaelic language was the third most spoken language in Canada after English and French.
In 1890, Cape Breton native Thomas Robert MacInnes introduced a bill that would allow the use of Gaelic in Parliament.  He was unfortunately defeated. 'Gaelic' refers to the native languages spoken originally by the Gaels of Scotland and Ireland. Gaelic was brought to Scotland by colonists from Ireland over 1500 years ago.  Scottish and Irish Gaelic are very similar.
Both Irish and Scottish Gaels shared so much in common culturally that they were sometimes referred to as "The Sea-Divided Gael".  The Strait of Moyle, dividing the two countries is only 2O km wide at its narrowest point. Scots language, also called Lowland Scots, historic language of the people of Lowland Scotland and one closely related to English Scots speakers. Nearly half of all Gaelic speakers live in the Lowlands. Even later, when these attitudes had changed, little provision was made for Gaelic medium education in Scottish schools.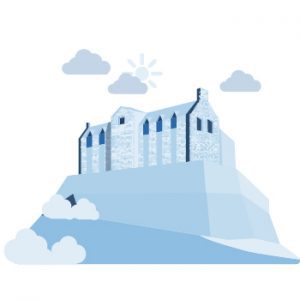 Cultural Life
Traditional Scottish music Traditional music and Gaelic melodies have been at the core of Scottish culture for generations, and supporting our numerous creative talents has never been more essential. It has even crossed over to popular culture, having been featured in the phenomenally successful TV series Outlander.
The Gaelic culture is still vibrant in the modern world, with the Outer Hebrides being the heartland of it. After the 18th and 19th century waves of emigration, proud Gaelic communities arose in Canada's Nova Scotia area, New Zealand, Australia, and other parts of North America. By a certain point in the 11th century, all of Alba's residents had become entirely Gaelicized Scots, and Pictish identity had faded away.
British Sign Language (BSL) Since 2003 British Sgin Language (BSL) has been officially recognized as a minority language throughout the UK and as an official language here in Scotland. The Scottish Government recognizes Scots as one of the three historical indigenous language of Scotland along with Gaelic and English. Scots Gaelic is a recent offshoot of the Irish language. Scots Gaelic is a very new branch of Irish.
It was introduced to Scotland in the year 500, displacing an earlier Celtic language, and by the 13th century, it had evolved into a unique dialect of Gaelic. In the 16th century, manuscripts in a distinctively Scots version of Gaelic began to appear, although the first Gaelic book printed, John Carswell's Foirm na n-Urrnuidheadh, published in Edinburgh in 1567, still followed the Classical Modern Irish pattern. A common Gaelic literary language was used in Ireland and Scotland until the 17th century.
Celtic Languages
Celtic languages: Scottish Gaelic Some aspects of the modern Scottish Gaelic dialects show that they preserve features lost in the language of Ireland during the Old Irish. Australia, the United States, and Canada (particularly Nova Scotia) are also home to Scots Gaelic communities. Although it was alive until the mid-twentieth century in the Eastern and Southern Scottish Highlands, Gaelic is now practically extinct. Defunct dialects Dialects of Lowland Gaelic have been defunct since the 18th century.
Scots is the collective name for Scottish dialects known also as Doric, Lallans, and Scotch or by more local names such as Buchan, Dundonian, Glesca, or Shetland.
Ministerial Working Group
The Scottish Government also established a Ministerial Working Group on the Scots Language. The Scots language is a regional separate language and is widely spoken. The government of Scotland has adopted two languages as an official: English and Scots. However, Scotland's education system recognizes Gaelic (sometimes called Scottish Gaelic) as an official language. This means that all students learn to speak, read, and write Gaelic at school. While there is still an ongoing debate whether it's a dialect of English or not, it has influenced the way English is spoken in Scotland to this day. Here are some fun facts about the Scottish language that you might not know!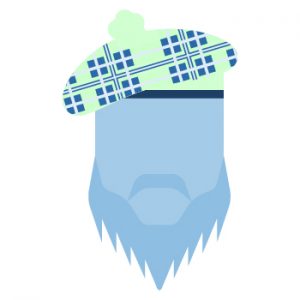 Before they could talk, Scottish kids already spoke Gàidhlig
A recent study published in an issue of Early Childhood Research Quarterly has shown that, by their first birthday, babies born to mothers who grew up in Gaelic-speaking households could distinguish between different consonants and vowels spoken in both English and Gàidhlig. In comparison, babies with non-Gaelic speaking mothers weren't able to identify any of these differences until around their third birthdays.
When English settlers arrived, they tried to erase Gaelic words from their vocabulary
In 1320, Edward II banned all use of Gaelic. He didn't succeed: The language stayed alive through oral traditions until revived by a 19th-century movement for political and cultural nationalism. Today, Gaelic is an official language in Scotland and is spoken by about 1.1 million people worldwide. What are the oldest languages of Europe?
An Irish influence on Scottish Gaelic
Some 200 years ago, when many Scots emigrated to Ireland and Northern Ireland, they began speaking a version of Gaelic that was influenced by Irish. Though it took time for their language to catch up with them, modern-day Scots has absorbed these linguistic influences. As a result, many Scots words are similar to those in Irish. In fact, there are some who think modern-day Scots is just another branch of Irish Gaelic.
Many older generations speak English with an accent influenced by Gaelic
This is referred to as Scotch-Gaelic or, more generally, broad Scots. But even many younger speakers can understand and speak a little Gaelic—in fact, it may be an essential part of any visitor's Highland getaway! Learning Gaelic can be useful if you plan on spending time in Scotland.
The first all-Gaelic school was founded in 1901.
While Gaelic was widely spoken throughout Scotland and Ireland until around 200 years ago, it was banned in schools after 1707. While many people still spoke Gaelic outside of school, it wasn't until 1901 that an all-Gaelic school was founded: Bun-sgoil Taobh na Pàirce (The Penny School). The first class had eight students who went on to teach others as teachers themselves.
The University of Glasgow became the first institution to teach only through Gaelic
Classes began in 1797, and by 1872 education through English was no longer permitted. Now, Gaelic can be studied as a language, but it's not a required part of any university degree program. (Scotland is also home to one of Europe's youngest languages, Shelta.)
New technology helps Gaelic survive.
You may have heard that Gaelic is an endangered language. The number of people who speak it has declined sharply over the centuries, particularly in areas where English became widely spoken (such as Scotland). But technology is helping to preserve and protect Gaelic from extinction—and perhaps even give it a new beginning. Revitalising Gaelic in Scotland: Policy, Planning, and Public Discourse.
English is the main language spoken in Scotland.
Gaelic, Scotland's foundation language, is supposed to have originated in Ireland. It became the primary language of the medieval Kingdom of Alba, which spanned the nation from the Borders to Aberdeenshire, the Highlands, and the Islands.