(Last Updated On: September 29, 2023)
What is a Certified Translation?

Language services are very important for the survival of the human race. Without the help of translators, businesses cannot expand into other countries. People cannot travel or immigrate to the country of their choice if they don't have the right translations with them. But there are different types of translations, and it is important for people to know the difference so they can hire the right professional whenever they require linguistic assistance. The most popular language service in today's world is a certified translation. When people have to submit their documents to foreign officials, they require certified language solutions. No government agency will accept a document if it is not accompanied by its certified translation and that is why it is important to know how to get a certified translation of your foreign birth certificate
A certified translation is the one that comes with a signed statement of the translator. The statement works as proof of the accuracy of the translation. Only a professional translator with the right experience can handle this type of translation. If the signed statement is not attached to the translation, the government officials will not accept it. If a person wants to immigrate to the US, they will have to get certified English translations of their personal documents, or their application will not get accepted by USCIS. Find out what is a Certified Document? How does it look like?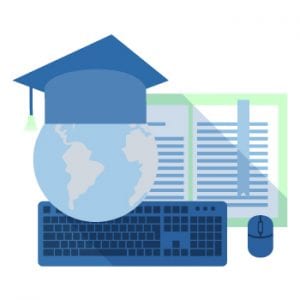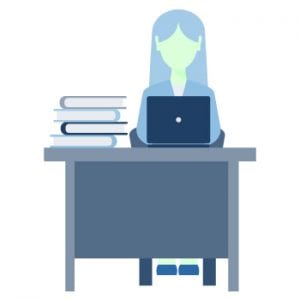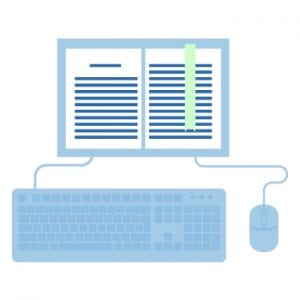 How to Get a Certified Translation of Foreign Birth Certificate?
When you decide to apply for immigration to the US, you will have to learn all the requirements of USCIS that you must fulfill. Some people hire an immigration attorney to help them get through the process, while others get advice from their friends and family members who have already been through the process. But USCIS receives millions of applications every year, and not all of them get accepted. A lot of people make mistakes on their applications, which is why they fail to get through the immigration process successfully.
Many applicants have never heard of the term certified translation before. They think they can handle the translation themselves because they are bilingual. Some people ask a friend for help. And this is where they make their mistake. According to the rules of USCIS, an applicant cannot translate their documents themselves. So, how can they get a certified translation of foreign birth certificate that will be accepted by USCIS?
The best way to get an accurate translation of your birth record is by hiring a professional service provider. But in order to find a good translation agency, you will have to look through the options and check their ratings. You should also make sure to hire an agency that only has native translators on its team. Non-native translators cannot provide you with correct translations. Once you find the right agency, you can hire them for your birth certificate translation in the following steps:
Request a Quote:
A good agency will have a free quote option on their website. You can upload your birth record, mention the source and target languages, and click enter to get the quote. The quote you get will be the price you will have to pay for the translation. It is important to mention that you require a certified translation, or you will only get a standard translation. Getting a quote first is helpful because you will learn the details of the charges you have to pay. No additional charges will be added to your bill later. But if you want to discuss the turnaround time, you can get in touch with the service provider directly through the live chat option. This way, you can tell them if you require an urgent translation.
Place Your Order:
When you get the quote, go through it so you can understand all the charges. If you are satisfied with it, you can place your order. It is important to let the service provider know that you will be submitting the translation to USCIS. If an agency offers you a guarantee that the translation provided by them will be accepted by USCIS, then you can trust them with your birth and marriage records. Once you have placed the order, you can sit back and let the service provider handle the rest. They will assign the task to a professional and make sure that you receive the translation within 24 hours.
Review the Translation:
When the translation is complete, it will be sent over to you for approval. The translator will not draft their statement until they get your approval. You must check the translation properly so if there are any errors, they can be corrected. If everything is as it should be, you can send the translation back to the service provider. Then the translator will draft their statement to attest to the quality of their work, add their signature on it, and send it back to you.
While the translation service provider works on your files, you can fill out your application form. When you get the translation and the statement of the translator, you can attach it with your immigrant application and submit it to USCIS. If the English language translation is accurate, USCIS will have no problem in accepting your application. It is worth pointing out that different files will be required by USCIS for each type of immigration. So, it is important that you learn everything you can about the requirements before applying for immigration.
How Much Does a Certified Translation Cost?
The costs of translation services depend on different factors. There are a lot of service providers that have high translation rates. They charge their clients unfairly. They also do not provide accurate language solutions. So, it is important to keep all factors in mind when choosing an agency. A good agency will not charge you unfairly regardless of the type of translation you require. They will not add additional charges to your bill later because of the format of your files or the type of the application form.
You can pay $100 for the translation of your personal files, but you don't have to. There are better options available in the language industry. You can get a certified translation of any file for as little as $0.10 per word if you choose the right agency. If the text is less than 200 words, you can get the translation for only $20.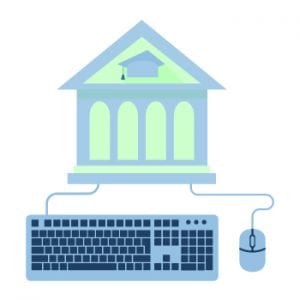 Who Can Provide You with a Certified Translation?
You don't have to find a certified translator when you require a certified translation of an official paper. A qualified and experienced translator can provide you with the linguistic assistance that you require. Being bilingual is not the only requirement of being a translator. A language expert should also have the right experience and qualifications. They should also be a native speaker of the target language. When they fulfill all these requirements, only then can they provide you with a certified translation.
It is not easy to find a good freelancer, so the best way to get quality translations is to hire a reliable agency. If they have affordable rates, quick turnaround times, and native translators on their team, you can count on them to deliver the best possible results. Once you hire a good agency, you won't have to worry about USCIS or any other government body. Accurate translations get accepted by government bodies all over the world including certified translation of your foreign birth certificate for USCIS.