(Last Updated On: May 26, 2023)
Go to the USCIS website.
The first step in checking your USCIS case status is to visit their official website. Once there, navigate to the "Check Case Status" page. You'll be prompted to enter your case number, which you can find on your Notice of Action (also known as the I-797) or your Receipt Notice. Double-check that you've entered your case number correctly before hitting "Check Status." Depending on the type of application you submitted, your case may be processed at a Service Center or a Field Office. The USCIS currently has four Service Centers – the California Service Center, the Nebraska Service Center, the Texas Service Center, and the Vermont Service Center. Processing times vary depending on the specific center, so you may want to check their processing times to estimate how long your case will take. If you're applying for a Green Card, Adjustment of Status, or other immigration application, your case status will update throughout the process. You can use the USCIS website to track your application status and request a status update or additional information. You must check your case status through the Department of State's Consular Electronic Application Center (CEAC) website for visa applications. This website allows you to view the status of your visa application and schedule an appointment at a U.S. embassy or consulate.
Overall, the USCIS website is an excellent resource for tracking the progress of your immigration case. Make sure to check your case status regularly and take action if your case status changes or if you receive a Request for Evidence (RFE). Good luck with your immigration process!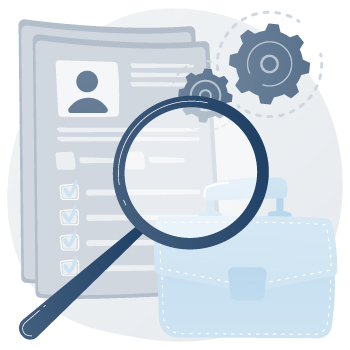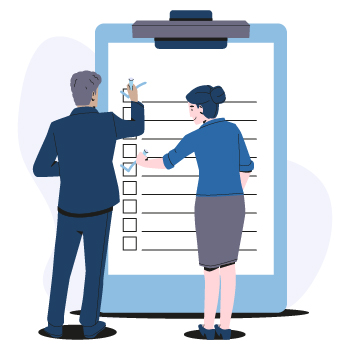 Enter your case number.
Once you have accessed the USCIS website, the next step in checking your case status is to enter your case number. Your case number can be found on the I-797 form you received from the USCIS Service Center or Processing Center. It is a unique identifier for your immigration process and allows you to track the progress of your case. Make sure to enter your case number accurately and double-check to ensure that there are no mistakes. If you enter the wrong case number, you cannot access the correct information about your case. In addition to entering your case number, you may be asked to provide additional information such as your name, date of birth, and visa type. This information will help confirm your identity and ensure you access the correct case information. Once you have entered your case number and any additional information required, you can view your case status and any updates on your immigration process. It is essential to regularly check your case status, as it may change at any time, and you may need to take action, such as scheduling an appointment or providing additional documentation to the USCIS.
Review your case status.
After entering your case number on the USCIS website, you will be directed to the "Case Status Online" page. Here, you can review your immigration process status and see any updates that have been made. If your case is still pending, the carrier will show the status of your case and estimated processing time. If your claim has been approved, the page will show the approval notice, the I-797, which you can print out and use as needed. It's essential to regularly check your case status as updates may be made at any time. If there are any issues with your case, you may be required to take further action, such as providing additional information or scheduling an appointment with USCIS. This is why keeping track of your case status is crucial to avoid delays in your immigration process. If you notice any changes to your case status, read through the details carefully. Sometimes, USCIS may request additional evidence or information from you, which will require action on your part. In other cases, USCIS may have approved your case and sent out an approval notice, which you'll want to know so you can plan accordingly. In some instances, USCIS may require you to schedule an appointment to continue with your immigration process. This may involve an in-person meeting at a USCIS field office or biometric work at a USCIS application support center. If so, the website will provide instructions on scheduling your appointment and what documents to bring.
Remember, keeping track of your case status is a crucial part of the immigration process. Regularly reviewing your case status online will ensure you are up-to-date on any changes and can take any necessary action. Read more about the verification later.
Take action if your case status has changed.
After reviewing your USCIS case status, if you notice any changes, it's essential to take immediate action. Depending on the update, you may need to submit additional documents, attend an interview or appointment, or schedule your work for the next steps in the Immigration Process. For instance, receiving an I-797 Notice of Action could mean that USCIS has approved or denied your application or petition. You may need to respond to the notice within a specified timeframe or take action based on the instructions provided. Similarly, if you're waiting for an appointment scheduling notice for your USCIS interview, medical exam, or biometrics appointment, keeping track of any updates on your case status is crucial. If your case is pending for too long, you may need to follow up with USCIS customer service or consult an immigration attorney to seek assistance.
Remember, your USCIS case status can change frequently, and each update could impact the outcome of your application or petition. So, stay informed and take action promptly to ensure a successful immigration process.