(Last Updated On: September 20, 2021)
If you're planning to start a business in Italy and are worried about investment and loans, don't panic. There are many banks and loan companies that can lend you money for your business for the exchange of some profit. Above all, you can get a mortgage that can help you make a start.
When trying to obtain a loan for the purchase of a property, many things can cause complications. Banks in Italy have always been strict lenders and being a non-Italian resident does not benefit from this already lengthy process. This is why you should get detailed knowledge about the process and the requirements of signing a mortgage to make sure you're not lacking anywhere. If this is your first time getting an Italian mortgage, then this guide is for you! So, let's begin!
What is a mortgage?
A mortgage is a loan from a bank or other financial institution that helps a borrower get the purchase price for a home, property, or land. It is like an agreement or contract provided by Italian banks or mortgage lenders that gives an individual the power to boost up his dream. Checkout our latest post about pay invoices!
According to the details of the contract, the lender lends you money for a specific period and if you fail to repay the money that you've borrowed, the lender gets the right to take your property back any time. Mortgage loans are used to buy a home or to borrow purchase price against the value of a home you already own.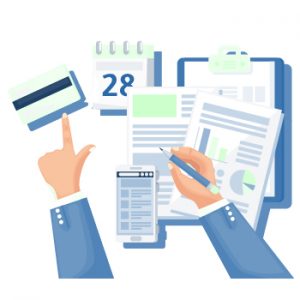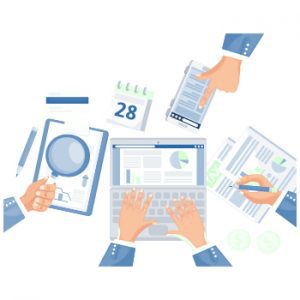 When planning to apply for a mortgage, be clear and concise about the costs you'll be borrowing. In a mortgage loan asked for a property purchase, the borrower signs the purchase contract and the mortgage contract in front of the same notary within the same notary signing session.
Since this is not a legal agreement, you can discuss the details and options with the lender. These include an Italian bank account that you already have or are planning to open with another bank or make direct payments to the bank through your home country bank account.
Types of Italian Mortgage
There are two common types of mortgages are fixed-rate and adjustable-rate. In Italy, you can get both of them. However, the majority of mortgages held in Italy (over two-thirds of the mortgage market) are variable rates.
This is due to the fixed rates being 1% to 2% above the initial variable rate. Fixed-Rate Mortgages provide borrowers with an established interest rate over a set term of typically 15, 20, or 30 years. With a fixed interest rate, the shorter the term over which the borrower pays, the higher the monthly payment.
And vice versa, the longer the borrower takes to pay, the smaller the monthly repayment amount. However, the longer it takes to repay the loan, the more the borrower ultimately pays in interest charges. On the other hand, Adjustable-rate mortgages (ARMs) come with interest rates that can change over the time duration of the loan.
Increases in market rates and other factors cause interest rates to fluctuate, which changes the amount of income the buyer must pay, and, therefore, changes the total monthly payment due. With adjustable-rate mortgages, the interest rate is set to be reviewed and adjusted at specific times.
How to apply for an Italian mortgage?
When planning to apply for a mortgage, you should consider several mortgage payments like ancillary costs, such as mortgage application fees, broker fees, mortgage taxes, appraisal, notary fees, home insurance, and interpreter fees, and some other income rates as necessary. To get a brief account of the procedure, take help from a mortgage broker.
And select the financial institution that best fits your specific case circumstances and needs. Once you file an Italian mortgage application to buy an Italian property, it takes about eight to ten weeks to complete the process and receive the loan amount.
If getting the mortgage is a contingency for you to proceed with the purchase, get a mortgage pre-approval before you commit to the property investment. Broadly, the Italian mortgage process involves the following steps:
Personal solvency check – complete bank review of your personal financial information and property which takes around one to two days.
Pre-approval mortgage application – preparation and submission of documents, and pre-approval outcome takes about three days to two weeks.
Property compliance check – a surveyor by the bank inspects the property. Then, he issues a compliance and evaluation report for the bank which again takes two to three weeks.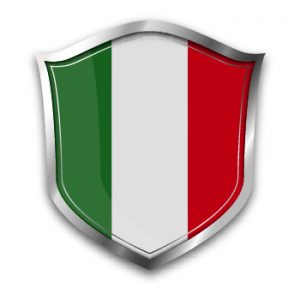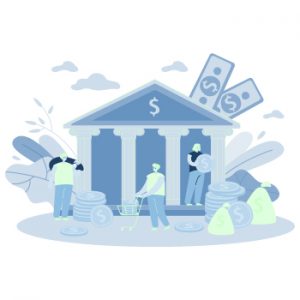 Title check – a notary appointed by the borrower reviews the property title. Then issues a title check report for the bank.
Final mortgage approval – after going through all the above steps and the relative approvals, the bank issues a formal mortgage approval.
Funds released – after mortgage approval, bank and borrower agree on a signing date.
Which documents need to be submitted?
For the launch of an Italian mortgage, you will have to submit the application form. For translation, the most commonly translated mortgage documents include loan applications, pre-approval letters, proof of assets documents (such as bank statements), good faith estimates, truth-in-lending disclosure statements, settlement statements, and deeds. Each of these documents is a legal document which means that their translations are very sensitive.
Therefore, you need to get only accurate translations from a reputable company to avoid legal troubles. We are proud to tell you that we can fulfill these requirements. Our professional Italian translators can offer high-quality and word-to-word translations of mortgage documents. Order your translation project now without taking any second chances!
Get your Italian mortgage translated into English
It is very common for a mortgage lender to conduct business with a client who's interested in purchasing property in the U.S. But their paperwork is in the Italian language which is a problem. This issue is very common in the banking industry. Banks offer several types of services that foreign nationals use quite often. Mortgage lending is very high on the list.
At this point, getting an English translation of your Italian mortgage is the first requirement. Mortgage lenders agree on the fact that the amount of paperwork necessary for the issuance of a mortgage loan is not only important but it also contains sensitive information which if not clearly understood by the lender, can negatively impact the loan issuance process. This is where translation services become essential. The need for translation is slowly and gradually growing in the banking industry.
Further lenders require several documents from the borrowers. And all of them need translation so that both parties can understand the details written in them. Using a free translation tool can help you to an extent but it cannot completely satisfy your needs. Therefore, it is essential to take help from a translation agency. NordicTrans, as a recognized International company can help you with this procedure by translating your mortgage documents from Italian to the English language.
Things to consider while signing a mortgage
If you're lazy to read up the details, you can simply consider these seven things while signing a mortgage. These are:
the size of the loan you're borrowing
the interest rate and any associated points
lender's fees and the closing dates of the agreement
the annual percentage rate (APR)
the type of interest rate and whether it is fixed or adjustable
the loan term and time duration
review whether the loan has any risky features such as the pre-payment penalty or a negative action
We provide mortgage translation with authenticity. So, make sure to get your services from our reputable institute!