(Last Updated On: June 27, 2020)
It's in the human nature to search for ways to pay less for a product or service when shopping. People tend to go with the lowest price even though the quality of said product or service isn't always the best. Same with translation, everyone is looking for lower translation rates per word, and some even go with the lowest price not considering the quality they may get.
Ways to get lower translation rates per word without compromising quality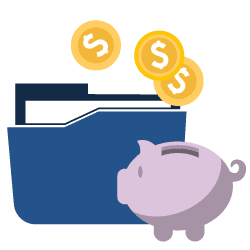 Lower Translation Rates per Word
Whether you are rich or poor, upper middle class or lower middle class, you would want to save money on things whenever you can. Everyone who earns money and has to run a house understands the value of money. That's why everyone is always looking for ways to save money. From only shopping from sales to going to the cheapest service provider, there are multiple ways we adopt to save money. But sometimes going for the most affordable rate means compromising on quality.
When you are in need of translation for official documents, you can't compromise on quality. But does that mean you have to pay high translation charges? Not necessarily. There are reliable translation agencies like NordicTrans that offer quality translations at affordable rates. The translation rates per word of such agencies are very cheap, and you can easily get your documents translated without having to burden your pocket. These translation agencies have expert translators in their team, so you don't have to worry about quality.
One way to save money on translation is through usage of free translation tools. Such tools can be very useful to understand the content of a document written in another language for personal needs, but publishing documents in another language requires greater professionalism than dull machine translation.
Low quality translations
The publication of low quality translation is not a good idea as you may convey the wrong message to your audience. So, it is always worth investing in a quality translation that provides creative content marketing and is globally consistent. Using high quality translation increases your reputation in the local audience and can lead to increased sales, revenue and profits.
There are several ways in which you can reduce translation costs.
The best way to get lower translation rates per word while getting high quality translation is to use memory tools (and segment text). Using translation memory reduces the cost for words or phrases which have been previously translated while maintaining quality and consistency of your published materials and it saves time also.
Another way of saving is through automated translation workflow. A translation company which uses a management software for its projects will charge you less, thus you'll have to pay lower translation rates per word.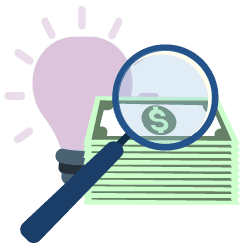 Usually, unnecessary additional costs arise in localization if certain management steps are not followed, and this may also cause errors in the translated material. To avoid this expense, you should use appropriate terminology and hire a linguist who is specialized in a particular industry and has experience with the subject matter.
Using a global agency for your translation needs as a partner brings you additional benefits, like a combination of translation and localization, as localization is a parallel process that an agency provides. This type of service provision is called "two in one", and can bring you a more favorable price.
You may save money and time in translation if the source text provided to the translator is editable. So instead of a PDF document, you can send a Word document.
If you have a limited budget for translation, you should follow the above tips which could bring you lower rates per word if they are applicable for your project.