(Last Updated On: February 12, 2021)
Credential Evaluation Translation, when do you need it?
Whenever a kid does something good, they run to their parents to get appreciated. But this feeling never goes away because we always crave appreciation. We want our hard work to be acknowledged by others. There are various ways in which the world recognizes the efforts of people. Sometimes, these efforts are just recognized, while other times, they are also awarded. In school, the students who get good marks are awarded medals and trophies. In college and university, students also get degrees. These degrees are proof that you have cleared a certain level of education. But the education system of every state is different, which is why people have to get their degrees evaluated if they want to study abroad.
What is Degree Evaluation?
If the education system of every country was the same, students wouldn't have to go abroad for studies. But unfortunately, that's not the case. World's best educational institutes are located in different countries. This is why every year, millions of students apply to foreign universities for studies. But before they can apply for admission, they have to get their degree evaluated. Degree evaluation is the process in which the degrees earned in one country are compared with the ones earned in another country. This process is very important as it helps universities and colleges figure out the educational level of a student. It also helps students figure out which degree they can apply for.
The evaluation report is written in the native language of the evaluator. If an organization that handles evaluation processes operates in America, all of their documents will be in English. But if the evaluation department of a company is in Quebec, Canada, then the documents will be in French. This can be a problem for students who want to study in the US. They will have to get the evaluation translated before they can apply for admission.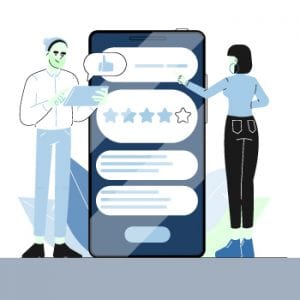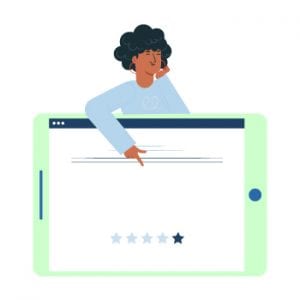 Translation of Degree Evaluation:
International students have to get all of their degrees translated before they can apply for admission. But they will also need the services of a translator for the translation of their degree evaluation. The translation of the evaluation is just as important as that of the degrees. There is no room for error. So, the translator must be highly qualified and experienced. An individual with no experience in translation should not be given the degree documents to translate. Only those with the relevant experience can handle such documents and fulfill every requirement of the university administration. Besides your degree, your diploma also needs to be translated.
Overview Prices Certified Translations of Credential Evaluation Services:
When an individual requires the translation of their degree evaluation, they might try to handle the task themselves in order to save money. But it is important to understand that only a professional can accurately translate educational documents for college or university. You can also hire an agency for translation services. And it won't even cost you a lot as long as you find a good service provider.
Gone are the days when you have to pay a huge sum of money to get good services. The translation industry has become vital for the survival of the human race. But the translation services are not out of reach of most humans. You can get the services of an expert at affordable rates. However, you will have to do a bit of search to find the right service provider.
The more important something is, the higher people will try to charge you for it. It is true that credential evaluation translation usually cost more than standard translations, but only if you don't hire the right agency. Many agencies offer the translation of degree evaluation, but not all of them have the same prices. Some of them will charge you $35 per page for the translation of your degree evaluation. And if you require copies of the document, you will have to pay extra. If you ask the service provider to certify the translation, they will charge you extra for that too. Once you have paid over a hundred dollars for evaluation service, you wouldn't want to spend an unnecessary amount
20$ per page for credential evaluation translation services
But there is no need to panic as there are better options available. If you hire a company like NordicTrans, you will only have to pay $20 per page for the translation of your degree evaluation. All the charges for certification will be covered in that amount. Whether you need translation services for college admission or immigration purposes, if you choose a good agency, you will be charged fairly. It is best to choose a service provider that specializes in USCIS translations. They will be able to provide you with translations that will be accepted by USCIS as well as an admissions officer.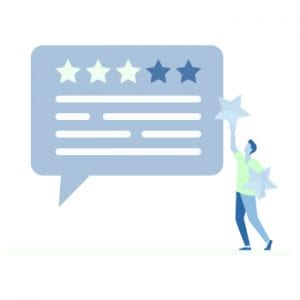 Does the US Government Evaluate Degrees?
There are a lot of misconceptions that people have regarding degree evaluation. People don't know who to turn to if they want to get their degree evaluated. But everyone knows that they cannot enroll in the courses of their choice without getting their degree evaluated first. However, it is important to remember the US government does not offer evaluation services and or credential evaluation and translation. You cannot request the government of a state to evaluate your degree. There are a few exceptions to this rule, but they do not include the US government. As for Canada, people don't have to turn to the government because there are multiple organizations within the state that offer degree evaluation.
Another thing people need to keep in mind is that the department of an educational institute will not accept all kinds of evaluations. In the US, the government only recognizes evaluations handled by AICE and NACES. This is why NACES is the preferred choice of foreign students who want to study in the US. In Canada, WES is the most popular degree evaluation services provider. The price offered by evaluation agencies is not the same anywhere. You can get in touch with different evaluation agencies and then compare their rates to figure out which one will be the cheaper option.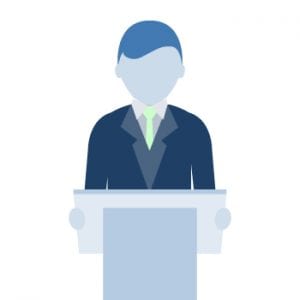 What Do I Need to Apply to a Foreign University?
Every educational institute has its own sets of requirements when it comes to accepting the admission applications of foreign students. However, every student has to prepare their educational documentation when they want to apply for admission. They will have to submit evidence that they have obtained education to a certain level. For the rest, students can visit the websites of educational institutes to learn about all the requirements that they will have to fulfill to get admission. Another document that every applicant will have to submit is the evaluation of their degree. The evaluation helps academic institutes figure out how many credit hours a student has spent studying a subject.
You will need to get all of your documents, including the evaluation, translated before it can be sent to the admissions department. You will have to get professional service from expert translators, or the translations will not be accepted by the authorities. Whenever choosing a service provider, check their rating on Google and read the reviews left by their previous customers. You can also compare the performances of different companies. This will help you make the right decision every time you are choosing a service provider.