(Last Updated On: September 29, 2023)
When we read about our ancestors who lived thousands of years before us, it sounds a bit dream-like. It is hard to imagine that they lived on the same earth as us. However, there are many things in our lives today that connect us from our ancestors. Even the languages we speak today have their roots in the vernaculars that were spoken by our ancestors. You can watch TV shows and movies about Vikings and imagine them to be fictional, but if you visit any Scandinavian country, you would know that there are descendants of Germanic Peoples living in the region. Even the Scandinavian languages have descended from Old Norse, the vernacular of the Vikings.
Swedish:
Swedish is one of the most studied languages in the world today. Since a lot of refugees and asylum seekers end up in Sweden every year, that's why the language is studied by so many people. It has ten million native speakers that can be found in Sweden, Finland, and Estonia. It forms a dialect continuum with some varieties of Norwegian and Danish. It is closer to a few dialects of Norwegian. Although it is not directly related to English, the two have developed a few similarities over the years.
Certified Translation from Swedish to English:
Sweden is famous for the quality education it offers its citizens. The majority of its citizens are fluent in English. But despite that, the state issues all of its documents in Swedish because it is the official language. As a result, when someone from the country applies to US immigration, they have to get their documents translated into English. For official documents, only certified translations are accepted by authorities. Since there are a lot of service providers, it can be difficult to figure out who to trust. But if you have the basic information about the field, you won't have any trouble coming to the right conclusion.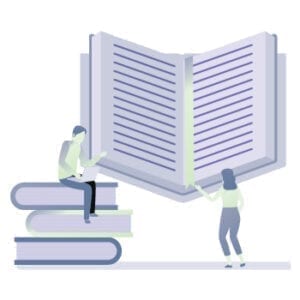 Certified Translator Swedish to English Facts:
If you are in need of linguistic assistance, you should do some research before reaching out to a service provider. There are some facts that can help you become familiar with the profession. Here are the facts that you should know if you require linguistic assistance for your Swedish documents:
Anyone can study a language and become fluent in it with enough practice, but there will always be some aspects of the vernacular that only the native speakers will be familiar with. So, if you require assistance with your official documents, it is better to go to a native expert. No other professional will be able to provide you with accurate assistance.
Being a native speaker is not enough; a translator should also have enough experience in their field. If they have handled documents for immigration applications in the past, they will be able to help you too. But if they are not familiar with the requirements of USCIS, they won't be able to provide you with the results that you require. So, it is up to you to be certain that they have the right amount of experience.
There are plenty of freelancers in the translation field, but you may not get the right kind of certified translation from them. It is better to get in touch with a reliable agency instead. Make sure that they have been in the industry for quite some time. You can also check the reviews left on their website by their previous clients to be certain about the quality of their work. You will also be able to get the best possible rate if you go with an agency because you can compare the prices of different companies. You can pick the one that has not only the best rates but also the most positive reviews.
When Do I Need Certified Translations?
You have a bunch of documents that you need in your everyday life, like your birth certificate, college degree, etc. If you have to show these documents to the officials in your country, you won't have to get them translated. But if you need to present these documents to foreign officials, you can't submit them as it is. This is the moment when you will need their certified translations.
It is the type of translation in which the linguistic expert adds on a piece of paper that their work is accurate and then sign under their statement. The client gets both the translation and the signed statement. The translator also adds their contact information on the paper so they can be reached out to if anyone has any questions about their work. Whether someone is applying for immigration or for admission to a foreign university, they will need this type of translation. Without it, their application will not be accepted by the authorities.
You can't accept government officials to believe everything you say without asking for any proof. They will need you to show them your records, and if your documents are in a different language, you will have to get them translated. When you submit certified translations, the authorities have no problem believing you. These are a type of legal documents, which is why they are preferred by the officials. With their help, people can get through the immigration process easily. But if you need linguistic assistance, make sure to hire the right professionals. This way, you won't run into any problems later.