(Last Updated On: October 19, 2020)
Brochure Translation
Marketing strategies are always changing in order to adapt to various changes in the business. In order to promote a product successfully, you have to adapt your marketing efforts according to the demands of the market you are targeting. Since the trends seem to indicate that the most effective way to market your product is through the internet and knowing your target audience, you will have to concentrate your efforts in this area. Still, how would effectively market a product if your website doesn't speak the language of the area you want to reach? A great way to promote that product is the use of brochure translation. Language translation can help you in coming across the barrier. Translation languages of different language versions on your digital brochures can help big time in marketing.
Brochures are apt material for marketing because they do not cost much for the organization or business to endorse their line-up of products to a market that may not be that stable yet. The format of a brochure is suitable for marketing in that it allows the audience to have a look at a particular business with less cost compared to commercial advertisements. It provides comprehensive information about the company, colorful images targeting a large number of audiences that may be a potential market. This way of information sharing in multilingual content for the target market and using related content can help you boom in international markets
What is even more advantageous for businesses and organizations is that brochures, once translated to different languages, can help localize the company and provide high-quality promotion especially in foreign markets where English may not be spoken. Their original language is used with detailed information. This way of creative communication has a high demand. Global marketing by using marketing translation services is the right choice for your global marketing campaign of the business by using official languages. Accurate translations with accredited language can have a better influence on the audience than dictionary apps.  language  Brochures with multilingual content are beneficial to the company's growth because they take in as much possible numbers of readers that may not have known about the company or the product earlier.
Since marketing strategies change variably with time and target audience, there has been an outpouring of marketing materials and promotions on the internet. Online brochures have given businesses the boost in promotional publicity, and at a cheaper cost. Multilingual online brochures can reach a wide market because it caters directly to an audience with varying native languages. The impact of online brochure translation in the marketing of a product is immense that overnight successes in some business may not be too uncommon any more. Translated content and translation quality of websites with accurate translation can have a deeper impact on people. What is even more impressive is that digital brochures can save the company a lot of money and time. With paper brochures, businesses would have to spend on expensive paper print-outs and hire people to distribute them in strategic locations and implement practical information with using any translation tool. The core reason is that they are digital, sending and distributing online brochures is much efficient and takes just a few clicks of a button.
Some companies opt for paper or digital brochure before actually translating the whole website to accommodate a large number of audiences. The enormity of work and resources involved in translating a website may be a lot that some businesses would take advantage of the first of the translated brochure. This provides the business with a sort of leverage before opting to have the whole website translated. At some point, a brochure is a primordial step in big-scale marketing strategies. Like a prelude, brochures introduce the business and strengthen relations with current markets. You must know the official languages and language background of your target market and see how foreign language brochures are doing for your business before translating the whole website. There are standard specifications that marketing translation expertise knows that provide global service to Clients by assessing their original documents, knowing foreign language typesetting, and giving a full review. Translation skills with appropriate font usage and accredited language with full understanding are required for translate brochure. Translation needs of clients are fulfilled when language consequences are discussed upfront and accurate translations with language background are used.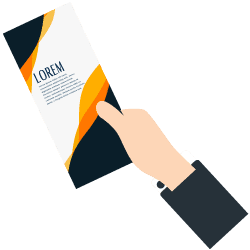 Translation
When you know that the details of your service are complex and can't be summarized or shortened into a blog or an advertisement, you have to create a brochure. Brochures are traditionally considered a successful way of reaching the audience and enticing them towards buying a new product, although the real challenge in today's world is to reach a global audience with data exposure. This is where you need a brochure translation. It doesn't matter if you need brochure translation of multiple languages, Chinese, Korean, or Russian. Your product or service required details in the local language, nothing can make a more sturdy impression for your brand. The golden rule is to have a strategic partnership with your translator who is experienced in global marketing campaigns and understand your targeted customer can help you scale up your business just through the brochure.
Brochure translations are also important in terms of letting the local people know that they are important. No matter what kind of success you achieved back at home, if you don't make the locals feel special, your product will never gain the popularity that you are aiming for. So ensure that your brochure is translated and localized well, for when people understand and relate better, they prefer the product and service over others.
Contact us at NordicTrans, we are language professionals with professional translators in our team, and tell us your target languages and get amazing Marketing translation services. We will remove any language barrier from your business and take it to the highest level by assessing your original document and translating without using any machine translation. We have a proper management system and provide marketing translation services worldwide.