(Last Updated On: June 27, 2020)
What makes Norwegian such a difficult language to learn? Why learn Norwegian?
Learning a language can be a daunting task for the inexperienced linguist, but patience and hard work will get you there. There could be quite some challenges if you want to learn Norwegian, but while it won't be easy, it's not impossible either.
As there are over a thousand spoken languages, and even double that figure for writing, language can be a barrier for expanding business operations in the global market. Language translation has ushered in an era of market localization that enables businesses to maximize profit opportunity. It has opened up multifarious opportunities for business and individuals to conduct business outside of their bailiwick, and sometimes in uncharted market which may be a pot of gold for profit.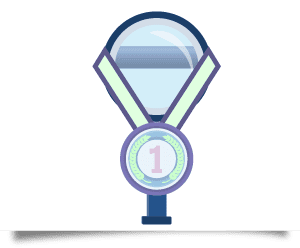 Why should you learn Norwegian?
Norwegian is a medium difficult language, it is not as easy as Spanish or Swedish but not as hard as Japanese or Latin. The grammar is fairly easy (though memorizing the gender of the nouns is a pain because we use masculine, feminine and neuter), but the main trouble is in the pronunciation and vocabulary. Several Norwegian words represent dissimilar things with little different accents, even the spelling is same or only a little different.
There are, however, languages that are just too difficult to learn. Norwegian must certainly be excluded from this list. Uncommon for some countries, Norway actually has two official languages — Bokmal and Nynorsk. A distinguished language professor from Russia remarked that Norwegian is one of the most difficult languages to speak. He has been grappling with the language, trying to perfect it for the past few decades, and has even written the Russian-Norwegian dictionary and its accompanying Norwegian-Russian dictionary. He has also spent more than four decades teaching Norwegian language (among other languages he knows). Furthermore, this professor noted that there are various forms of Norwegian from which the challenge lies, especially for non-Norwegians to learn Norwegian.
Challenges in learning Norwegian?
One reason is that the tonelag — that which is the inflection and almost musical accent of a language— is quite not easy to master, especially for non-Norwegian speakers. It is essentially the pronunciation that makes it not easy to learn. What makes it even complex is that the vocabulary, grammar and structure vary so much because of several dialects in Norway. And Norway is composed of innumerable dialects scattered all over its regions. There are just a lot of local dialects in the country and words may sound different from another dialect. The word "I", for instance, may denote varying pronunciation as in jeg, je, eg, æ, i, e—depending on which location you may be in, and which uses a different kind of dialect. It can get very confusing if you are a tourist, with no formal training of the Norwegian language, visiting the country for the first time.
Another factor why it is a feat to learn Norwegian language is the unintuitive phonetics it has in juxtaposition with the English language. Words suddenly turn a different form in Norwegian, like how chicken becomes kylling. These are the sort of challenges that make Norwegian a heavy language to learn for non-Norwegian speakers.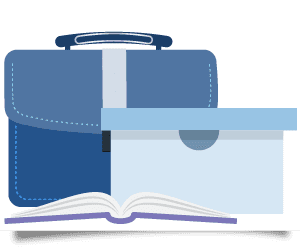 There are, however, some similarities between Norwegian and English languages in terms of origin and structure. However, in essence, these words do not mean the same as in their English "counterparts". As such, this may be a source of confusion as the speaker (who may be adept with the English language) can interchange words and use it incorrectly. Meanwhile, it is interesting to note that while non-Norwegian speakers who are fluent in English can have all sorts of trouble learning Norwegian, Norwegian, on the other hand are excellent speakers of the English language.
Added to this hindrance of learning Norwegian is a compendium of unusually long words that vary per area, per dialect. Also, verb conjugation and form shift differently per dialect. It does get very confusing at most times.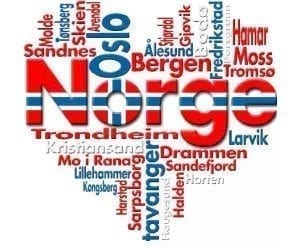 Easy tips to learn Norwegian language fast
Learning a new language is certainly not easy. It can get more complicated if that language happens to be Norwegian. If you give yourself some time, though, say six months, you can surely be as fluent as any other native speaker with undetected brogue and twang from your own native tongue.
Read some Norwegian kids' books, it will help you understand their grammar. Once you have it, start building up your vocabulary.
Try putting flashcards directly on objects w/the Norwegian translation w/gender and phonetic pronunciation.
Ask your friends and colleagues to speak it with you or simply start a conversation in Norwegian. It will definitely help you learn this language fast.
Listen to Norwegian radio. When you start listening to TV or radio, try to listen for the verbs they use and listen more for inflection than the actual words – Norwegian inflection is very essential and a little tricky to get.
Memorize a few key phrases first and then learn vocabulary to replace with other nouns and verbs. This way you'll get used to the sentence structure.
Memorize the pronouns and numbers right away, but don't waste time w/vocabulary you're not likely to use in the starting time.
Memorize vocabulary that is related to you, such as how to say your name, your occupation, your family background, anything you're likely to be asked.
Follow some Norwegian people on social media platforms like Instagram, Facebook or Twitter. They write the description in simple Norwegian along with a English translation. It is a good approach to learn some simple Norwegian.
Perhaps the one thing that no one told you about learning a language is through learning about the people who speak it. So if you have to learn Norwegian, you have to learn about the Norwegians.
Culture relativity is something that can give you the true picture of what's the country and the people living there are all about. Although learning a new language is not an easy task but even if you master it, you still can't speak it fluently without knowing the usages, terminologies and cultural ideas. For instance, there are words that can't be taken in their literal meaning, such as you know that apple of one's eye doesn't mean an apple in the eye of course. But that's because you understand the usage and the proverbial meaning of the text. Similarly, Norwegian language may also have terms that could mean very differently in daily talk. You can only understand the usage if you read the people and their conversations closely.