(Last Updated On: June 27, 2020)
Scandinavian Translation and Extremely Long Scandinavian Words
Several centuries ago, many people living in Northern Central Europe spoke a language that varies from the Indo-European cluster. This language eventually evolved to become the West Germanic branch from which Dutch and English languages originated from. The West Germanic branch is what is now commonly known as Scandinavian or Nordic languages. So, here are some long Scandinavian words and their translation.
The Nordic languages have the longest words?
Scandinavian languages are a group of Germanic languages consisting Danish, Swedish, Norwegian, Icelandic, and Faroese, also called North Germanic languages. Here are some of the longest words in the Scandinavian languages hard to pronounce. In a globe where we are all about abbreviations, let's all have a look on these glorious syllable behemoths of the Scandinavian languages.
Sporvognsskinneskidtskraberkonduktørbuksebæltespændeemblempoleringsmiddelshylde
This Danish word means "Tram track dirt scrapers' drivers' pants' belts' buckles' badges' polish creams' shelf". It only has 82 characters.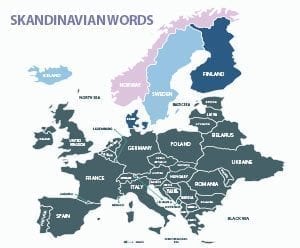 The longest Scandinavian words
Included under this branch are the following: Danish, Norwegian, Faroese, Swedish and Icelandic. This group is further categorized into the West and East-Scandinavian, and the Finno-Ugric division from which Finnish is categorized. Both Danish and Swedish are clustered under the East Scandinavian, while the West Scandinavian lists Norwegian and Icelandic.
This long history of a language spells a long list of language evolution with an astounding accumulation of vocabulary and nomenclatures. Much is said about the etymology of Scandinavian words; perhaps what is even more interesting is the enormous compilation of unusually long Scandinavian words. When used, such words make up to a hard Scandinavian translation job.
The longest Norwegian words
Take for instance Norwegian. Norwegian is regarded as one of the most difficult languages to be learned. In addition, Norway is among only few countries to have two national languages – Nynorsk and Bokmal. Some of these long words in the Norwegian language may even be more challenging to pronounce with the varying and difficult tone associated with this language. One example is menneskerettighetsorganisasjonene. It is used regularly among Norwegian people, and means "the human rights organizations". It is very clever indeed because you may need to review your rights when it becomes too complex to read words such as this one. It is the longest usual word in Norwegian that is a real word in ordinary use.
Minoritetsladningsbærerdiffusjonskoeffisientmålingsapparatur is another long word in Norwegian. Although it is not used very often, this means "a tool for gauging the distance of particles in a crystal", and is a whopping 60-character word.
There are a lot of other Norwegian long words that are being used more often and are hard to translate by a beginner translator, that is why NordicTrans only uses native, specialist translators for Scandinavian translation.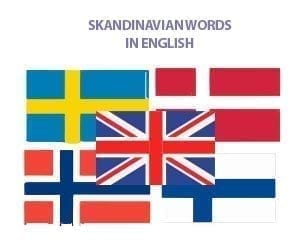 Long Danish words
Danish and Swedish languages also have their own list of extremely long Scandinavian words. Speciallægepraksisplanlægningsstabiliseringsperiode is composed of 51 letters and is regarded as the longest Danish word to be used in a written document. It has been used in an official context during negotiations with the local government and it means "Period of plan stabilizing for a specialist doctor's practice,".
Perhaps the longest Danish word is multiplikationsudregningstabelshæfteopbevaringsreolsproduktionsfacilitet. Of course, it is not used often. It pertains to a production warehouse for multiplication tables.
The Swedish language has realisationsvinstbeskattning as one of its longer words but happens to be used as well on a regular basis. It is just 28 letters and means "capital gains tax". Going further, Swedish people can coin words of the Tower of Babel proportion like Spårvagnsaktiebolagsskensmutsskjutarefackföreningspersonalbeklädnadsmagasinsförrådsförvaltarens. It is unsure though how this 95-letter contraption of a word can be pronounced correctly. Its definition is as long as the word too—a supervisor of the repository of uniforms of the union of cleaners of the tramway company.
Vaðlaheiðarvegavinnuverkfærageymsluskúraútidyralyklakippuhringur
There are not less than 64 letters in this longest Icelandic word. The meaning is "Key ring of the key chain of the outer door to the storage tool shed of the road workers on the Vaðlaheiði plateau".
This list of highly unusual long Scandinavian words can take up a lot of space in this blog. It can be very hard to read through them, and even more difficult when they are pronounced; really hard when we talk about Scandinavian translation. What a fun way though to explore and discover such interesting words many of us thought only existed in fiction books or magic spells. What beauty our languages have indeed!
Long Scandinavian Words
Long Scandinavian words can trouble a lot of people, especially if they are a new learner of Scandinavian languages. These words are complex, mostly unrelated and archaic. But still if you find them in a history book or a text, you don't have to struggle anymore, you can still access their meaning on the internet or through their relevant dictionaries.
What you can't do is translate your important documents to another language. And for that, we assure you that you have nothing to worry about as well. At Nordic Trans, we are here to provide translation for all Nordic languages. Our expert translators are the ones that can take care of every translation requirement that you have. Our native translators are available at your service and you can get in touch with us through our online live chat service any time. You can discuss your project with our project managers and they will assign your translation to the relevant translators in no time.