Birmingham Translation Services
Translation Office in Birmingham, United Kingdom
Due to high demand for translations from and into Nordic languages in the UK, NordicTrans has a second translation office in Birmingham, United Kingdom. Located in the business center of Birmingham, our office is open 24 hours a day, 7 days a week, for your convenience. If you're in the area and want to drop your documents at the office, please feel free to do so at any time.
A few facts about our Birmingham translation services office:
Translation for business
Legal translation
Technical translation
Medical translation
and much more…
Our address is:
NordicTrans – Translation Services
4200 Waterside Centre,
Solihull Parkway
Birmingham, B37 7YN
United Kingdom
Phone: +44-121-31-482-53
E-mail: birmingham@nordictrans.com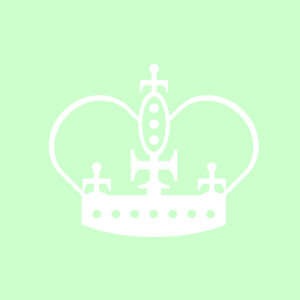 Birmingham translation services available 24/7
With over 17 years of experience behind us, we are able to help you with your translations, regardless of the languages or the specialization field of your document. We are specialized in Danish, Swedish, Finnish, Norwegian and Icelandic, but we also have professional translators available for any language combination you might need. Our live connection with over 25,000 translators gives us the ability to choose the perfect translator for you, native in your target language and specialized in the field, even if your document is a highly specialized technical or medical research.
We use our own designed project management software and we are able to quickly assign the best translator and proofreader to your translation project. As soon as the translation is done, a second native linguist will check the translation and eventually correct errors, if any. After that, our Quality Assurance team will check the translation for any inconsistencies and will deliver it to you along with a quality report.
You won't be able to find too many Birmingham translation services that are open 24 hours a day, including during the weekend, and we think that by offering our services around the clock we can better respond to your queries when no one else would. Contacting us is easy now due to the live-chat on our website, but you can also reach out to us by calling or sending an email. We'll always have at least one project manager available at any time, ready to answer all your questions or provide you with a free quote.
Quality translation services at the lowest rates in the industry
To put it simply, we have the lowest rates in the industry when it comes to translating from and into Nordic languages. If you need to further lower your costs, you also have the option of asking us to use CAT tools for the translation process. We'll be willing to assign experienced translators who work with different memory tools such as Trados Studio or MemoQ, among others, and you'll receive the translation in the format that you require.
Another thing that differentiates our Birmingham translation services from competitors is the fact that we don't charge higher rates during the weekend nor do we ask for higher fees if you want your translation done fast (the so-called rush fees).
They say size doesn't matter, and with us, it's true! We accept both small and large projects and we dedicate the same attention to each of them, regardless of the volume. With large projects, we can assign multiple translators at once to your project in order to meet shorter deadlines. With small projects, we can deliver the next day or even the same day (depending on the project). Always ask our project managers if you have special requirements in regards to your translation or expected deadline, and we will accommodate both.
Quality translation may be hard to find these days at competitive rates, but that is exactly what we do. With us, you have the assurance of a job well done, at a convenient cost. Join our over 2,000 UK happy clients today!