(Last Updated On: April 9, 2021)
English to Portuguese dictionaries
One of the most important things to do when learning a language is to work on your vocabulary. The more words you learn, the better it will be for you to make sentences. The best way to learn new words is to get a dictionary and consult it as often as you can. When learning a new language, you can start writing in a journal. This will motivate you to look up new words frequently. For instance, if you want to learn Portuguese, you should consult English to Portuguese dictionaries online. Thanks to the internet, you can easily access multiple dictionaries easily.
The Portuguese Language:
Portuguese is a Romance language that originated from Vulgar Latin. It enjoys official status in multiple countries, including Portugal, Brazil, and Cape Verde. It is spoken by the majority of Brazil and Portugal's population. There are 250 million native speakers of Portuguese. As a descendant of Latin, it shares a few similarities with Spanish. It is considered an easy to learn tongue for English speakers.
You can easily find a dictionary if you need to know the meaning of Portuguese words in English. You can also lookup English words and get their meanings in Portuguese from English to Portuguese dictionaries.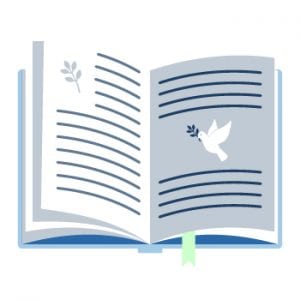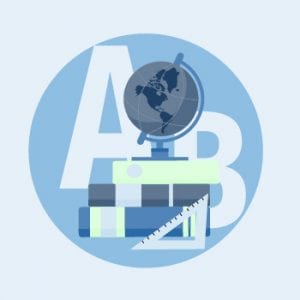 An Overview of English to Portuguese Dictionaries:
A dictionary is every student's best friend. Whether you are learning a language or any other subject, you can find a relevant dictionary to help you get through your studies. The modern dictionaries that are available online these days offer not only meanings of words but also translations of sentences. People can turn to them to get the translation of common phrases.
However, online Portuguese translations will not be a hundred percent accurate. You will have to turn to human experts every time you require professional translation solutions.
Here are the best English to Portuguese dictionaries:
Although Google Translate is not a dedicated English-Portuguese dictionary, it can be very helpful for learning new words. You can not only look up the meanings of words but also the translation of phrases. Google Translate allows users to get the translations of images. You can also use the app version to communicate with people through the voice support feature. If you are visiting Brazil or Portugal, you can use the Google Translate app to read menus, road signs, and traffic instructions.
The biggest advantage of using a Portuguese-English online dictionary like Google Translate is that not only can you look up words, but you can also learn their pronunciations. So, if you are trying to learn Portuguese, the app will teach you how to pronounce different words. In a physical dictionary, you can't learn pronunciations without learning the IPA system first, which can be quite confusing. With phone apps, it gets much easier.
Cambridge has dedicated dictionaries for different language combinations. For beginner and intermediate learners of Portuguese, this dictionary is the ideal option. You can look up the meanings of thousands of words in both English and Portuguese. Along with a complete dictionary search, you will also get example sentences for each entry on the Cambridge website. You can also learn about the popular searches on the website, so you will know what new words other students of Portuguese are studying.
The best feature of this dictionary is that you can use it both ways. You can translate words from Portuguese to English and from English to Portuguese in this dictionary. Bilingual dictionaries are helpful because they improve your vocabulary in not only the language you are learning but also in the one you already know.
Linguee is one of the most popular resources for translators. It offers dictionary translations for multiple language combinations. You can not only learn the meaning of simple words but also of popular Portuguese expressions from Linguee. Every professional translator has turned to this website at least once. Every time you search a word or sentence on Linguee, along with its Portuguese translation, the website will also show a list of external sources where the word has been used in a text.
Whether you are learning a language or working as a translator, seeing the example sentences will help you a lot. Linguee also has a translation tool, DeepL Translator, that you can use to translate texts and documents. However, the translations will not be a hundred percent accurate. Only a professional translator can polish and refine a translation completed by machine and make it accurate.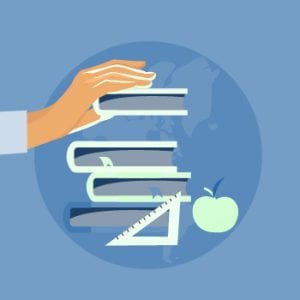 Why Download Dictionary Apps?
Nowadays, everyone has a smartphone in their pockets. It is a mini-computer that you can use to accomplish any number of tasks. It can carry out complex calculations for you within seconds, like a computer. But it can also pay your electricity bill with the click of a button. If you are not making the most of your smartphone, then there is no point in having one. Improving your vocabulary can never be a bad idea. It does not matter if you are a writer or not; knowing more words won't hurt you.
So, having a dictionary app on your phone can be helpful in different ways. If you want to make a social media post with the best words, you can look up synonyms in the dictionary.
But dictionary apps also come in handy when you are trying to learn a new language. Every time you think of an English word that you use or often hear in conversations, you can look up its counterpart in Portuguese and then try to memorize that. Whenever you are learning a new language, it is important to start thinking in it. But you can't think in a language if you don't know enough words in it. A good dictionary app can solve that problem for you.
The majority of the dictionary apps come with a word of the day feature, so every time you open them, you have a chance to learn something new. So, whether you want to learn a new language or improve your vocabulary in your native tongue, downloading a dictionary app on your phone can be the right way to go about it.
How to Get Accurate English to Portuguese Translation?
Machines are very useful for us and help us immensely in our daily lives. But they cannot defeat humans when it comes to things like professional translations. So, if you need English-Portuguese translation, you shouldn't turn to an app or website, no matter how good their dictionary is. You also shouldn't try to use English to Portuguese dictionaries for translation either. You should find a qualified and experienced native translator who knows Portuguese well enough to provide you with accurate translations.
Since Portuguese is spoken in different countries, the expressions in texts are also different everywhere. So, if you require translation for your Brazilian audience, you will need to hire a translator who is from Brazil. A translator from Portugal will not be able to provide you with accurate linguistic solutions. It is not easy to find a translator from Brazil on your own. But you can easily find a good agency by doing some research online. Since all the good agencies hire native translators, they can provide you with accurate translations in Brazilian Portuguese.