(Last Updated On: November 18, 2023)
Efficient communication is the key to company success. When you work with foreign clients and partners, you will need translation services for business quite often. This is the way to be sure that your business communication will be flawless and successful.
Why translation services for business are a must today?
Working with a translation company is the best choice for your business. Thus, you might expect that you will receive a quality translation, with no mistakes. Be sure to make a detailed research before choosing a translation company. You need to work with a reliable translation agency. Otherwise, you might have serious problems with your business partners.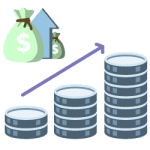 Better Business Communication
The most reasonable option for your company when you deal with foreign partners and clients is to use professional translation services for business. Work with a reliable translation company which will be able to provide you with quality translation on time. This is the way to have successful business communication.
Business correspondence is official and really important, so there is no place for mistakes in it.  Relying on a perfect and professionally-made translation is the way to avoid very unpleasant misunderstandings. Your business communication expresses your attitude to work, so you need an impeccable translation.
Should I Use My Employees as Translators?
When you are in need of translation services for business, it is an option to use some of your employees as translators. This might be a really good strategy especially if you have native speakers of this language in your team. However, you should know that translating requires not only knowing the language very well. Time and experience make translators real professionals. So, give translation tasks to your employees only if you trust their skills. Also, give the truly important translations to a translation agency because you cannot risk mistakes in communication.
Website Translation
If your website is written in any language than English, you should consider website translation as a viable option to expand your reach overseas. Since your website is your identity, and the best way to let the world know about your products and services, it should be targeting as many people as possible. This unfortunately is not possible if your website is in Swedish for instance, as there would be only about 10 million people in Sweden who would understand it. Think about how many more people you could reach by translating your website into English or Spanish.
If it comes to that, your employees won't be able to help you as translating a website isn't only about translating the visible text on the pages, not to mention the various technical issues you may encounter. This is where translation services for business come in really handy as well.
Marketing Adaptation
Targeting a certain market may prove to be difficult as the content needs to be translated, but also adapted to that specific market. Things start to become complicated from here on. Only a professional translator with experience in the field and native of that language could help you in successfully adapting your marketing materials to the market.
Despite common belief, accurate translation services could be affordable. Get in touch with NordicTrans and let's talk about your plans, we'll be able to work out a customized solution to your needs.
Translation Services for Business:
When you have a business of your own, you will have to give time and effort to make it successful. In order to achieve your dreams for your business, you must not leave any stone unturned. No matter what opportunity you find coming your way, you must avail it. Whether it is small or big, every opportunity counts when you are running a business.
Translation services for business are one of the many ways to take your business to the next level. With the help of translation services, businesses can reach potential clients and make its mark in different countries. Translation allows businesses to connect with people in the language that they know. Translation services for business are provided by translation agencies like NordicTrans that have expert business translators in their team. Only business translators can understand business terms and translate them accordingly. If you choose translators who know nothing about business translation, they can mess up your documents and harm your business.